'La Masa No Está Pa' Bollo'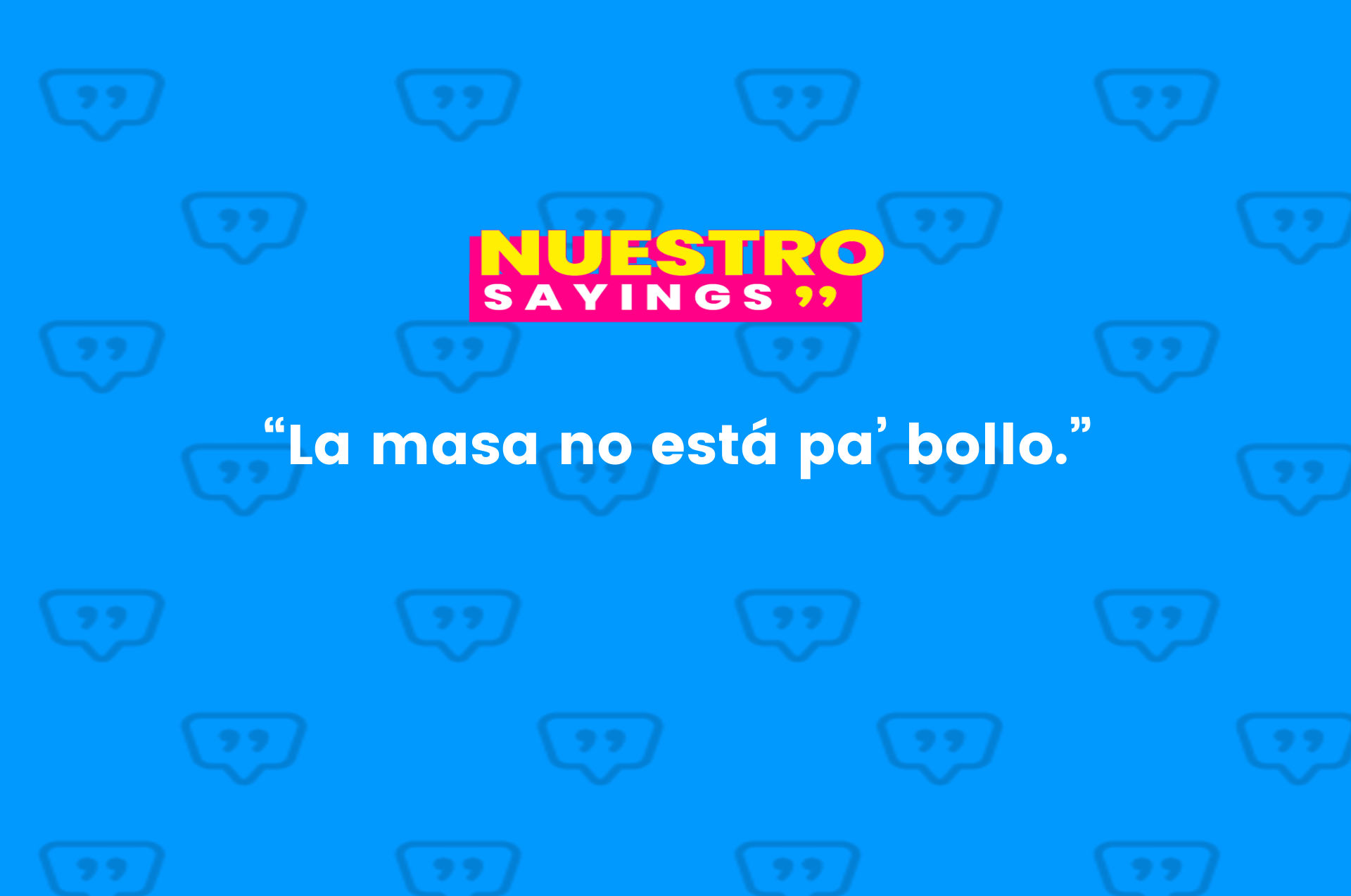 This Venezuelan saying has become popular throughout Latin America in recent years. "La masa no está pa bollo" means the situation is not conducive to doing something, especially economically.
Venezuelan families usually get together in December to prepare the typical Christmas dish — hallacas. It is a tamale-like dish; a corn flour dough seasoned with chicken or chicken broth and pigmented with onoto or achiote. Depending on the region, the Venezuelan hallaca can be filled with beef, pork, and chicken stew. Olives, raisins, capers, paprika, and onion are added.
In the preparation of hallacas, there is always some of the dough and stew left over, usually used to make a snack called bollos, wrapped in banana leaves.
When the economy is difficult, and you can't spend or waste anything, you say, "la masa no está para bollo" (the dough is not for buns).
Share This Story!