'Ni Tan Calvo Ni Con Dos Pelucas'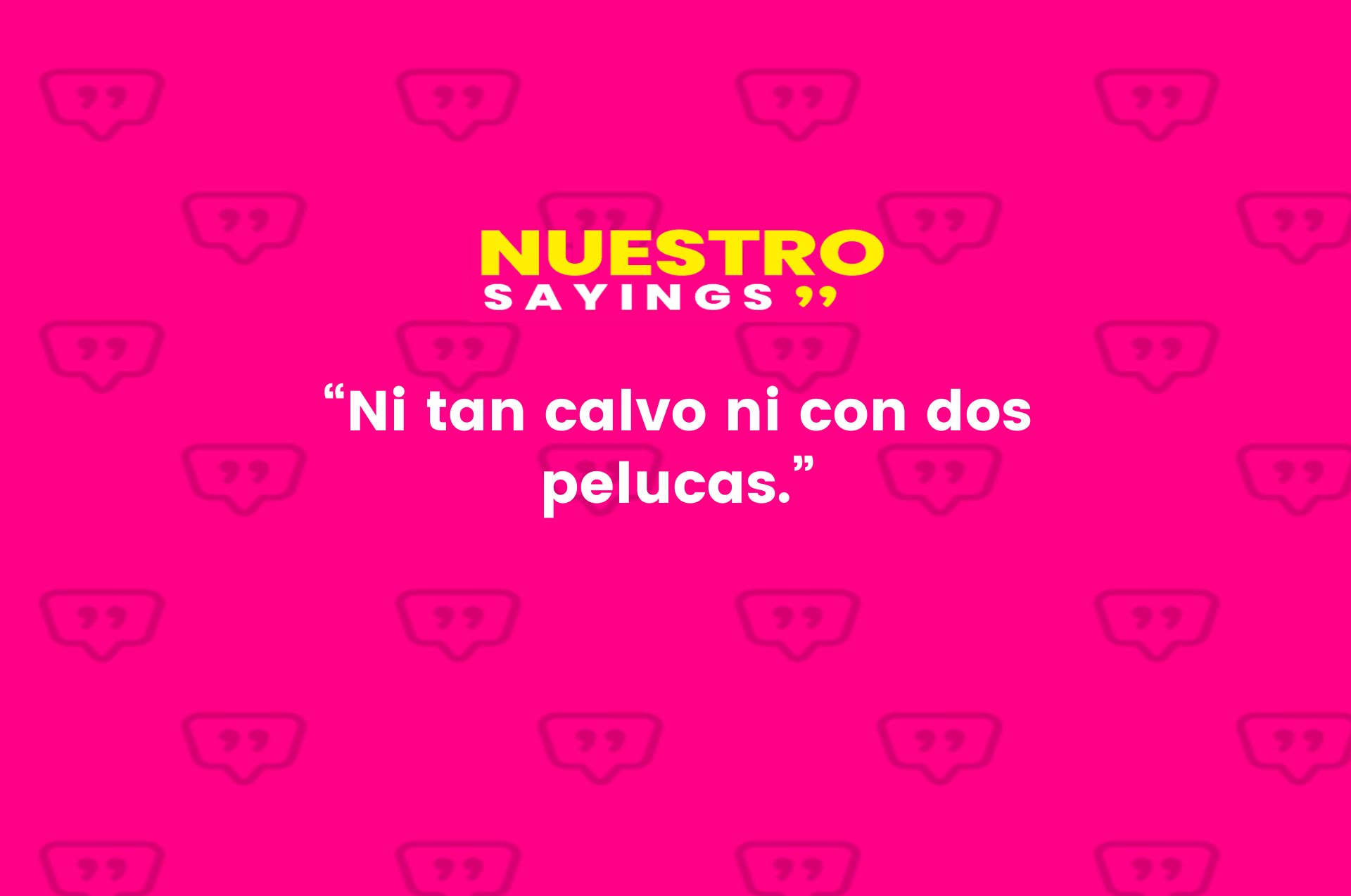 Venezuelan culture is undoubtedly one of the most creative when it comes to sayings.
"Ni tan Calvo, ni con dos pelucas," is a case in point.
It is an expression used when we do not have measures and fall into exaggeration. It literally means "Neither so bald nor with two wigs."
Share This Story!