Ceviche, A Unique Taste of Latin America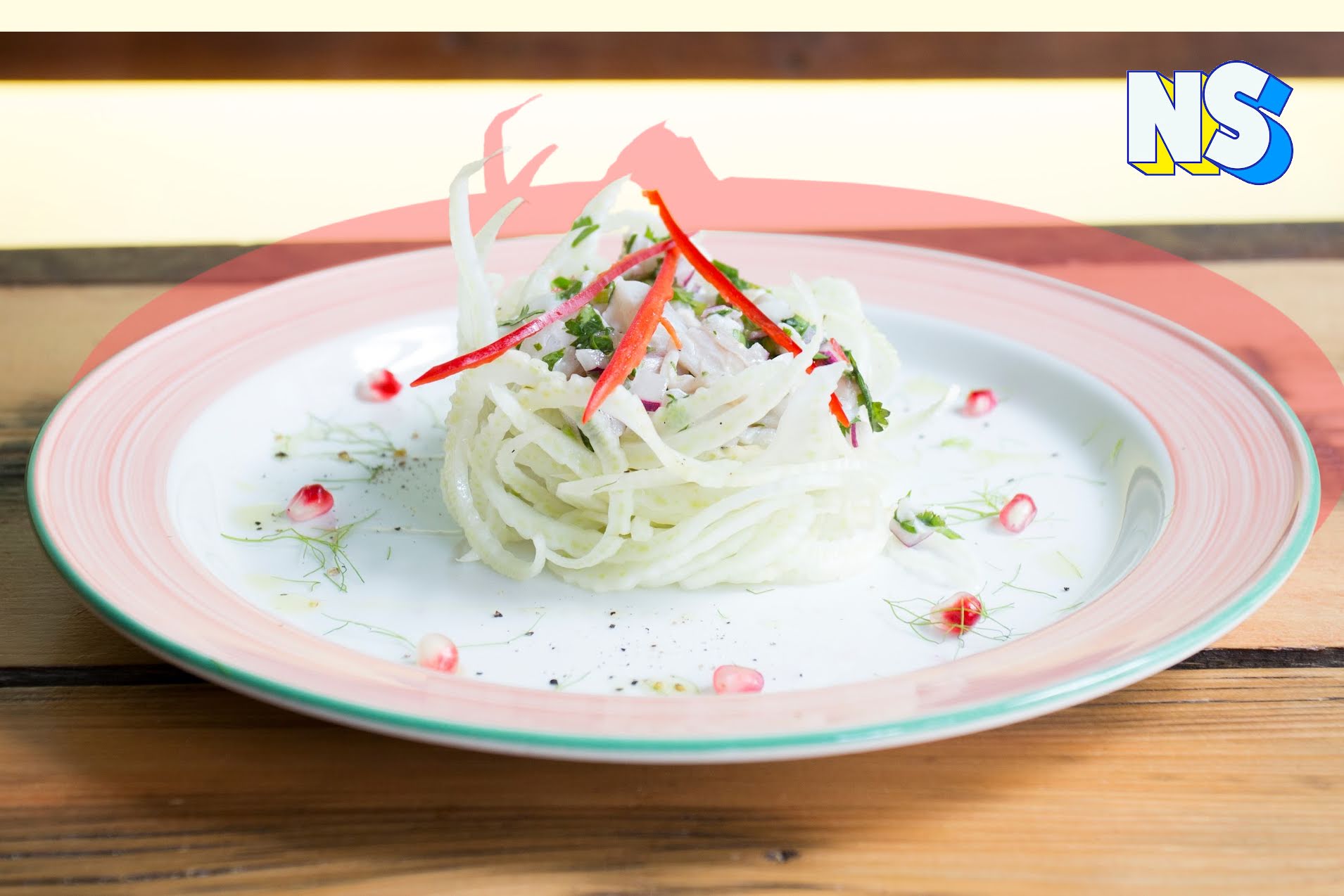 For this writer, ceviche has always tasted of the sea and family gatherings. 
The word refers to the dish and the method of preparing it. There is a dispute between Peru and Ecuador as to where this unique recipe originated. Still, the fact is that it has been popular in Latin America and the Caribbean for decades. Only recently has the rest of the world caught on! 
This delicious dish is made with fresh raw fish marinated in freshly squeezed citrus juices, usually lime or lemon. The acid in the juices alters the fish's natural qualities (or proteins), causing it to become opaque and producing a firm, flaky texture, similar to when you cook it with heat.
The fish is then spiced with ají, chili peppers, or other herbs. Red onion is chopped into long, thin strips – a la julienne – then salt and cilantro are added. The denatured fish absorbs all the unique flavors.
Many Latin American country has come up with their version of ceviche (also spelled as seviche, depending on where you are) and added their special touch.  
Peruvian ceviche is made with sea bass, lime juice, onions, and chiles. Peru's unique touch is serving it with sweet potatoes and corn on the cob.
Read more: From Satire to Folk Music, the Symbolism Behind 'La Cucaracha'
Different types of ceviche and they all taste great
Ecuadorian ceviche highlights shrimp. The latter is marinated in a tomato-based sauce, with lime juice, bitter orange, and salt, and served with toasted corn kernels that taste just like popcorn.
Mexican ceviche is made from fish such as mahi-mahi, tilapia, sea bass, red snapper, scallops, and shrimp, marinated in lime juice, tomatoes, onions, cilantro, tomatillos, avocados, olives, and cucumbers. It is served with - yes, you know it - tortilla chips.
Christmas, Easter, or at a family gathering, ceviche is usually on the table and goes fast! 
This is a classic ceviche recipe from the prestigious Food and Wine Magazine.  
Ingredients
1 pound fresh, skinless snapper, bass, halibut, or other ocean fish fillets, cut into 1/2-inch dice

1 1/2 cups fresh lime juice

1 medium white onion, chopped into 1/2-inch pieces

2 medium-large tomatoes (about 1 pound), chopped into 1/2-inch pieces

Fresh hot green chiles (2 to 3 serranos or 1 to 2 jalapeños), stemmed, seeded, and finely chopped

1/3 cup chopped cilantro, plus a few leaves for garnish

1/3 cup chopped pitted green olives (manzanillos for a typical Mexican flavor)

1 to 2 tablespoons extra-virgin olive oil (optional)

Salt

3 tablespoons fresh orange juice or 1/2 teaspoon sugar

1 large or 2 small ripe avocados, peeled, pitted, and diced

Tostadas, tortilla chips, or saltine crackers, for serving
In a glass or stainless steel bowl, you combine the fish, lime juice, and onion. Cover the fish with the juice (so that it's floating in it) to cook evenly. Cover and refrigerate for about 4 hours. Take it out, and break open the fish to make sure it's not raw. 
Toss the tomatoes, green chiles, cilantro, olives, and optional olive oil in another large bowl. Stir in the fish and season with salt, usually about 1/2 teaspoon. Add the orange juice or sugar. Cover and refrigerate. 
Enjoy! 
Share This Story!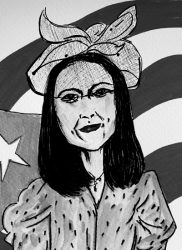 Susanne Ramirez de Arellano is a writer and cultural critic who used to be a journalist, television producer, and news director. She lives between San Juan and New York and is, at present, making her first attempt at writing a novel.