This Painting by Alfredo Ramos Martínez Is a True Love Story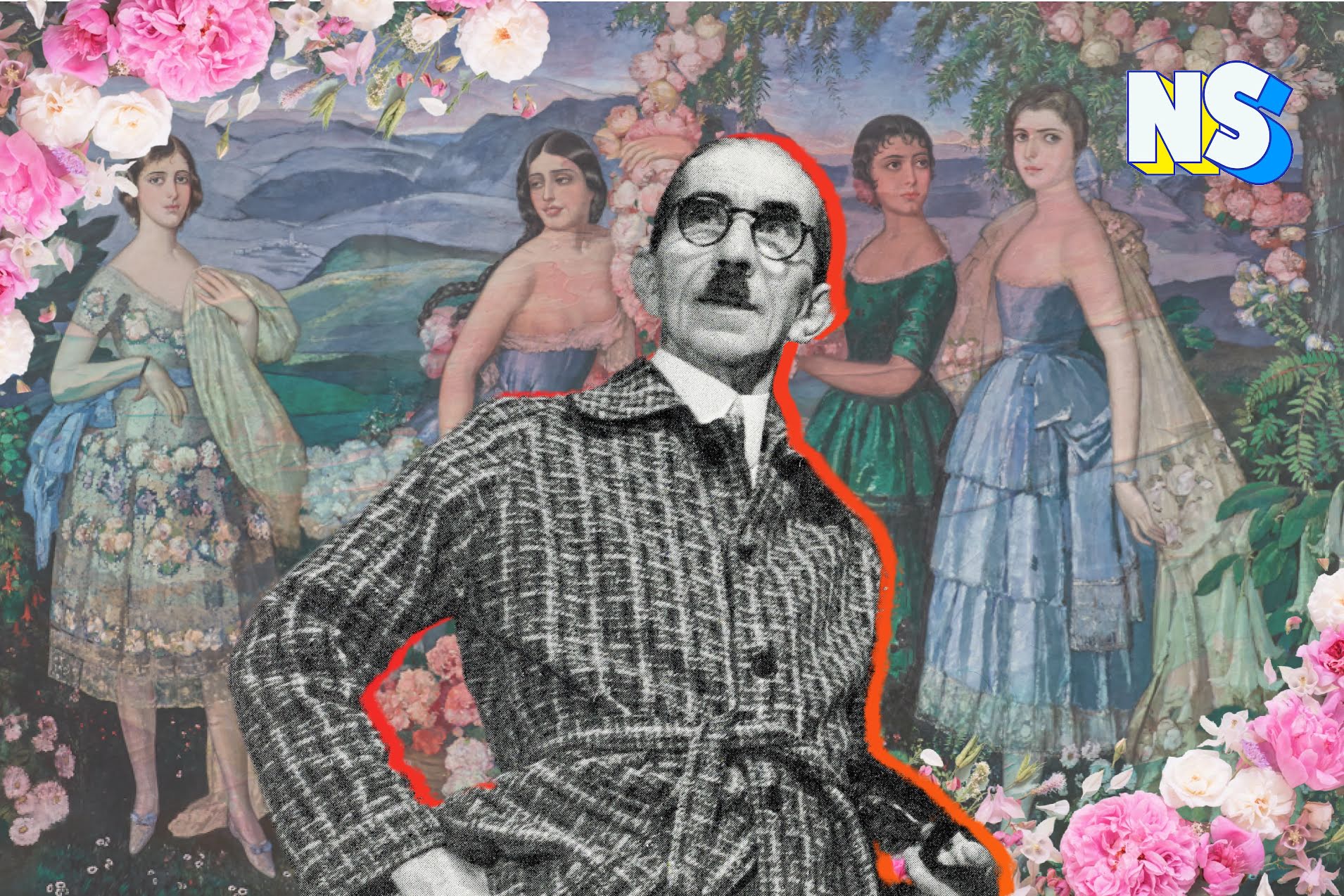 Image courtesy of Nuestro Stories.
"Flores Mexicanas," painted by Alfredo Ramos Martínez, is a magnificent work of art. 
In luxurious blues, greens, and pinks, the painting depicts four richly dressed women in a paradisal landscape pregnant with garlands of flowers. The work is enormous — nine feet tall and twelve feet wide — and encased in an elaborately carved frame.
Alfredo Ramos Martínez, born in Monterrey, Mexico, in 1871, was a painter, muralist, and educator many see as the 'Father of Mexican Modernism.' 
A work focused on the people and culture of Mexico
After being recognized as a talented young artist, Ramos Martínez moved to Paris in 1900, where he studied the works of Paul Gaugin, Vincent Van Gough, and Henri Matisse, among others. After several years, he exhibited in one of the most coveted Parisian salons, Salon d'Automne.
He returned to Mexico in 1910, just as the Mexican Revolution began. Ramos Martínez took on the post of director of the Escuela Nacional de Bellas Artes in Mexico City and created the nation's first open-air schools. He taught his students to look at everyday life and build from there.
He started painting "Flores Mexicanas" as the revolution changed Mexico forever. It took him 15 years to finish it. He completed it in 1929, the same year he and his family relocated to Los Angeles. 
The women in the painting look carefree, young, and delicate. Undoubtedly well-to-do, their dress, shoes, and hair are modern and European. It's a luxurious scene, reminiscent of the paintings of Maria Antonietta done by the French painter  Élisabeth Vigée Le Brun. 
Even to the untrained eye, one can see the influence his time in Paris had on this particular work. The painting has been interpreted as representing Mexico's diverse racial culture and a metaphor for the four seasons. 
"Flores Mexicanas" was one of the last paintings strongly influenced by the European painters he had studied. After that, Alfredo Ramos Martínez began the modernist style that would bring him fame.  
But the painting had a great love story behind it 
When the painting was completed, it was purchased by Mexican President Emilio Portes Gil, who in turn gave it as a wedding present to the famed aviators Charles and Anne Lindberg in 1929.
Mexico was where the couple had fallen in love. Portes Gil probably also wanted to impress Anne's father - the United States ambassador to Mexico, Dwight Morrow. 
The Lindberghs later gave "Flores Mexicanas" in trust to the Missouri Historical Society, where it remained in storage. Amazingly, its existence was forgotten for decades. A painting that big and that magnificent!
The picture was rediscovered recently, conserved, and returned to public view in 2019 for the first time in 87 years. 
If you ever can see it, don't miss it. It's a masterpiece. 
Share This Story!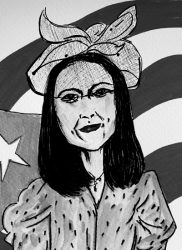 Susanne Ramirez de Arellano is a writer and cultural critic who used to be a journalist, television producer, and news director. She lives between San Juan and New York and is, at present, making her first attempt at writing a novel.