Lágrima Ríos, the Female Voice of Candombe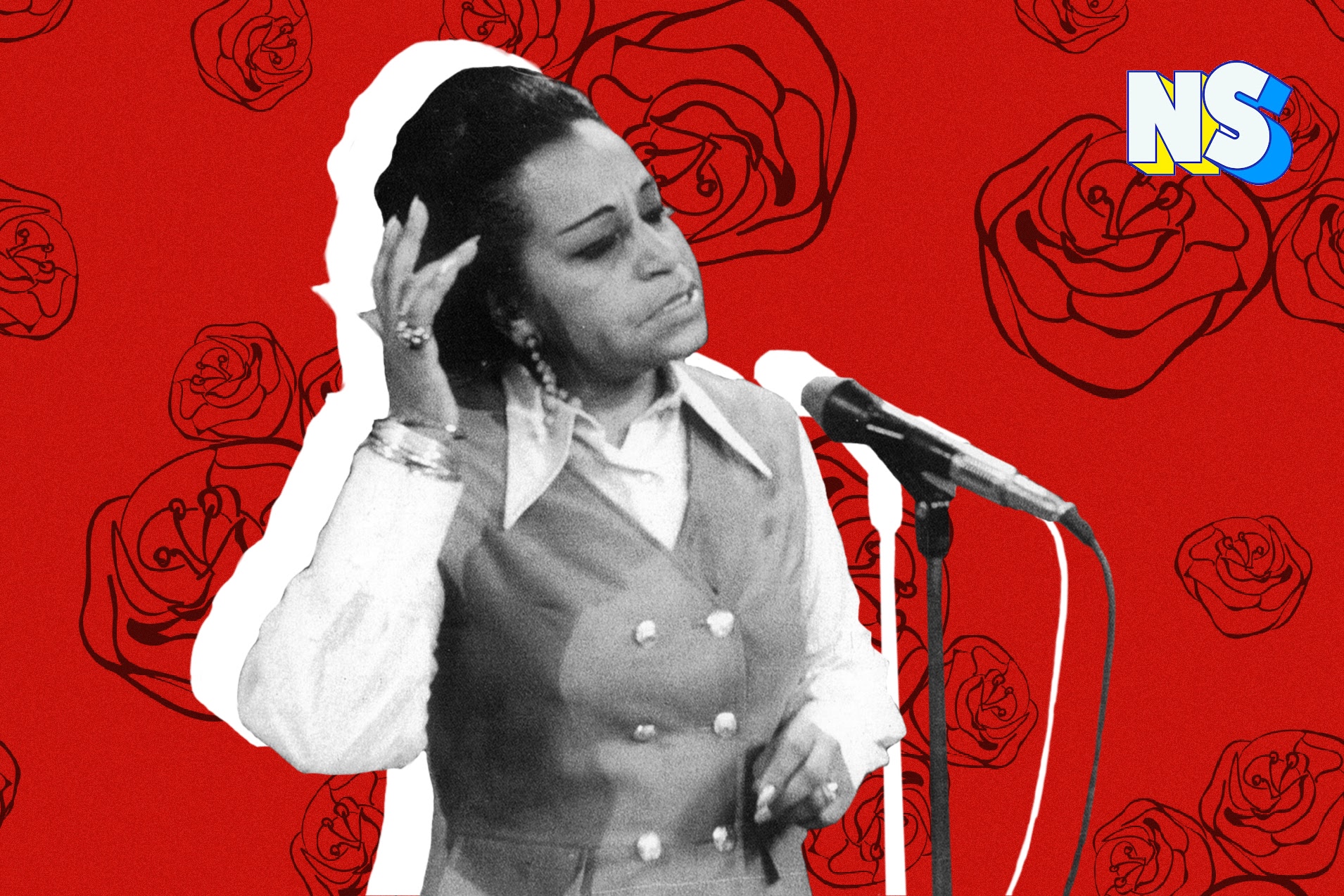 Lida Melba Benavídez Tabárez, known as Lágrima Ríos, was an Afro-Uruguayan singer who was the dame of candombe songs, a style of music that originated in Uruguay among the descendants of formerly enslaved Africans. Her voice, full of yearning and power, also earned her the name La Perla Negra del Tango. 
Ríos was born in Durazno, Uruguay, in 1924, to a mother who was only fifteen years old. She never knew her father, but was surrounded by the love of her maternal grandparents. Her grandmother came to Uruguay with a group of enslaved people that escaped from Brazil by crossing the Yaguaró River. She said her abuela was the woman who would "cut through the bad with scissors." 
Read more: The Garifuna People Continue to Stay True to Their Cultural Traditions After Hundreds of Years
Unpacking Lágrima Ríos's life
As a child, her dream was to be a dancer. Lágrima Ríos and her mom left Durazno and moved from job to job, forced to go where the work was. Ríos would sit and listen to the music on the radio at the houses her mom was working at as a housemaid, cook, or laundress. She would memorize the lyrics and the music and sing and dance to them.  
Lágrima has said that, at three years old, she fell in love with singing because of the music she would hear at those houses with her mom. However, the breakthrough that would define the rest of her life came in 1956 when she won a singing competition organized by a local newspaper and radio station. 
Alberto Mastra, Uruguayan singer and composer and her teacher, said to Lágrima Ríos:
"We will change your name; you can pick Armonía or Lágrima. She picked Lágrima because tears are not always sad; the greatest joys can also make us cry."
From then on, and with the various groups she was part of, she would be the feminine voice of the candombe, the noblest essence of the mestizo and African song. 
In 2009, the United Nations Educational, Scientific, and Cultural Organization inscribed candombe in its Representative List of the Intangible Cultural Heritage of Humanity.
In addition, her rendition of Vieja viola was listed in the book 1001 Songs you must hear before you die. And you should. It's nostalgia in a deeply textured voice that will take you home. Trust me. 
"Vieja viola, garufera y vibradora
De mis años de parranda y copetín
La de tantas serenatas a la lora
Que es la dueña de mi cuore y patrona del bulín
¡Cómo estás de abandonada y silenciosa
Después que fuiste mi sueño de cantor!
Quien te ha oído sonar papa y melodiosa
No dice que sos la diosa de mi pobre corazón
Es que la gola se va
Y la fama es puro cuento
Y andando mal y sin vento
Todo, todo se acabó
Hoy sólo queda el recuerdo
De pasadas alegrías
Sólo estás vos, viola mía
Hasta que me vaya yo."
Share This Story!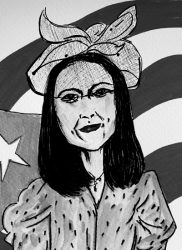 Susanne Ramirez de Arellano is a writer and cultural critic who used to be a journalist, television producer, and news director. She lives between San Juan and New York and is, at present, making her first attempt at writing a novel.