This Work by Ana Mendieta Is a Feminist Manifesto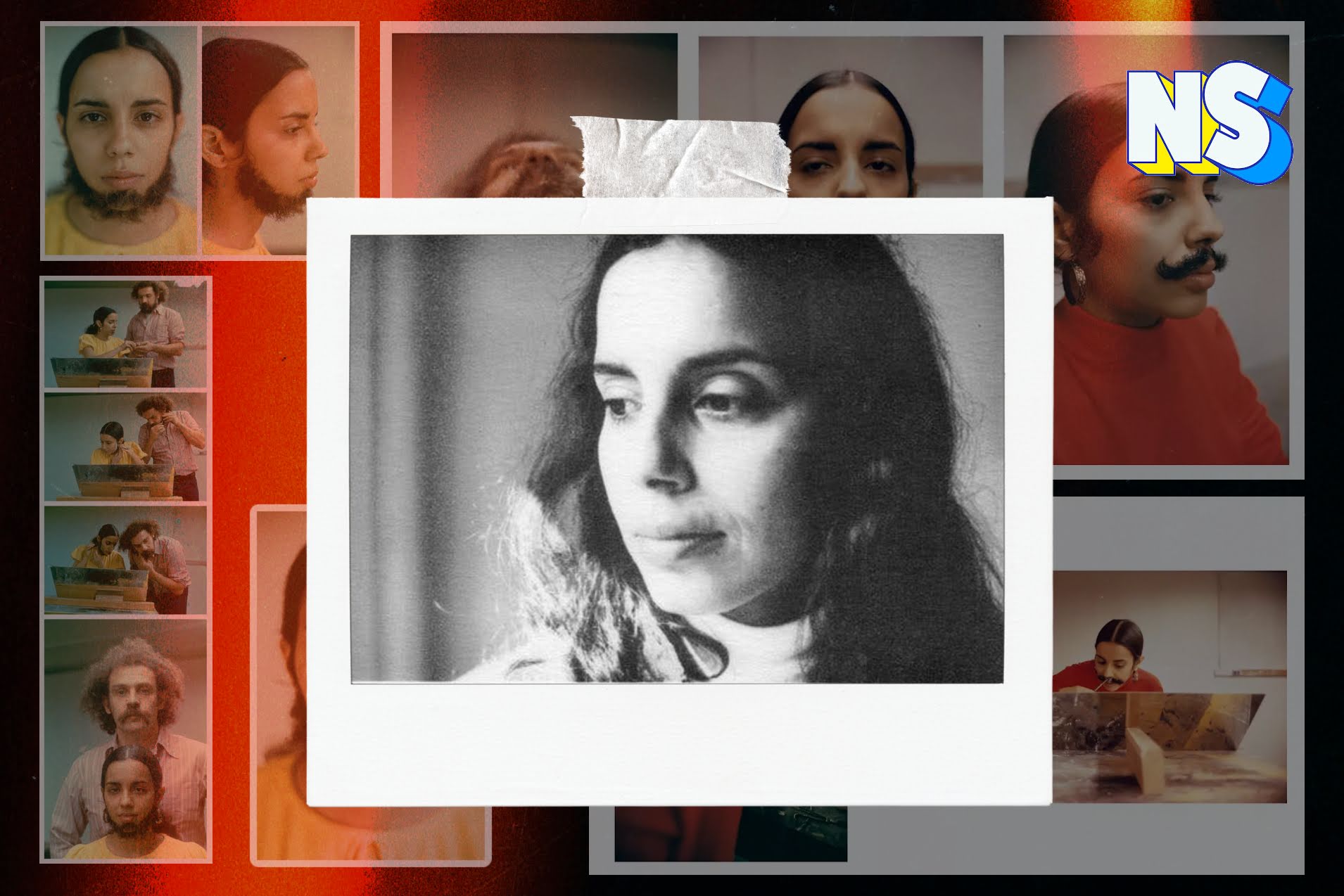 Image: Archive/Nuestro Stories.
Cuban-born performance artist, sculptor, painter, and video artist Ana Mendieta, best known for her "earth-body" artwork, embodied the new feminism of the 1950s and 1960s. 
Mendieta's "Untitled (Facial Hair Transplants)" from 1972 is a fascinating example of this period.
She glued fragments of her fellow student Morty Sklar's tufty beard onto her female face, highlighting that binary gender classifications are social constructions that frame sexualities. 
The gender implications of hair
It's one of her earliest works, and Mendieta explores the boundaries of what defines a man and a woman. 
In a series of color photographs, the artist documents the process and the result. She completed the work in graduate school at the University of Iowa — when second-wave feminism aimed to increase equality for women. 
She suggests in the series (look at the expression in her eyes) that "masculinity," as manifested through facial hair, is deception. 
Mendieta is considered one of the most influential Cuban-American artists of the post-World War II era. She dedicated her career to examining death, cultural displacement, the female form, and the act of transformation. 
For Ana Mendieta, her body was her canvas and the center of her research
"I use the earth as a canvas and my soul as an instrument," she said, explaining her earth-body art. "I work with the earth; I make sculptures in the landscape since I don't have a mother/country."
Mendieta was born in La Habana in 1948 to a politically connected family that belonged to the upper echelons of Cuban society. She and her sister Raquelin were sent to the United States in 1961(via the Peter Pan Operation)  after Fidel Castro rose to power. 
During her lifetime, she produced over 200 works of art with the earth as her sculptural medium and with techniques influenced by Afro-Cuban traditions. 
In 1973, she made her name with a piece called Rape Scene, a statement on the rape and murder of a fellow student at the University of Iowa. It was a brutal scene, with Mendieta naked and smeared with blood, bent over a table with her hands tied. 
Mendieta's life was cut short in 1985 when she fell to her death from a window in her Manhattan apartment. She was just 36 years old. Her artist husband was convicted of her murder but acquitted due to lack of evidence. 
"My art is grounded in the belief of one universal energy which runs through everything from insect to man, from man to specter, from specter to plant, from plant to galaxy," she once wrote. "My works are the irrigation veins of this universal fluid... My art comes out of rage and displacement."
A groundbreaking female artist whose work speaks to women today and whose life illustrated the Diaspora of a generation. 
Share This Story!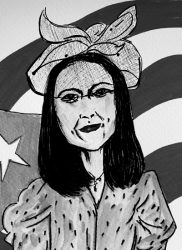 Susanne Ramirez de Arellano is a writer and cultural critic who used to be a journalist, television producer, and news director. She lives between San Juan and New York and is, at present, making her first attempt at writing a novel.