Johanna Toruño, The Latina Artist Behind The Unapologetic Street Series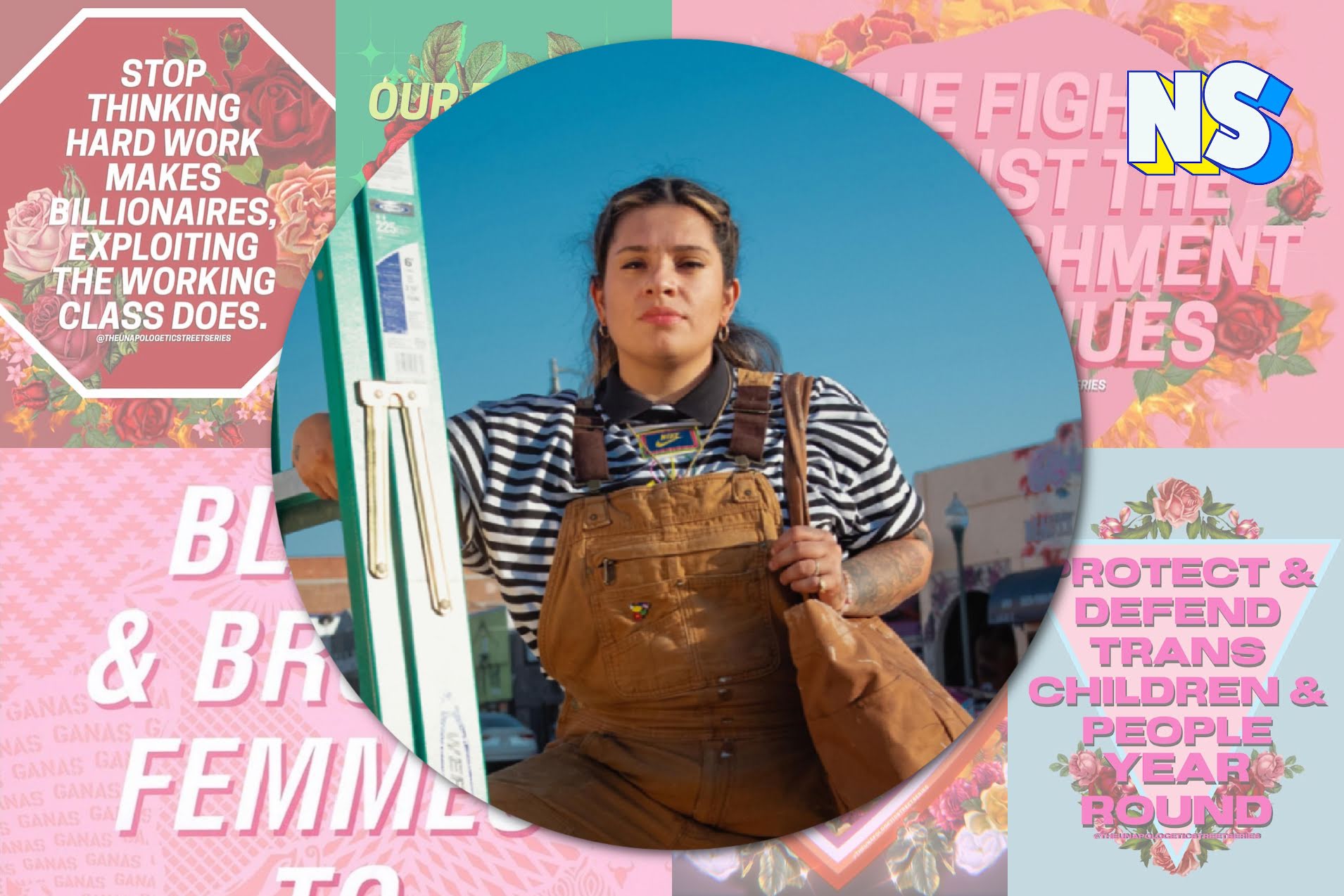 Meet Salvadoran artist Johanna Toruño: a community-taught visual artist who uses the street as her public gallery and platform by displaying her poster art on brick walls, utility poles, and mailboxes. Her art takes up, and over, spaces and conversations.
Since 2016, Toruño has weaponized her art and covered the streets of New York City with a message of queer pride. With a tube of glue in hand, and an armful of posters, she started the Unapologetic Street Series as a way to surface dialogue.
The posters, printed on pastel backgrounds over botanical floral drawings, carry messages (in white block text) such as "Black & Brown Femmes to the Front," or "I Woke Up Brown, the Way My Mother & Her Mother Made Me."
Toruño is here on a mission
Born in San Salvador in 1989, Toruño grew up during the latter part of the Salvadoran civil war, a conflict that lasted 12 years and was financed mainly by the United States. Over 75,000 civilians died at the hands of government forces during the cruel and bloody war.
When she was just nine years old, Toruño's mother fled El Salvador, and Toruño joined her in the U.S. in 1999.
When Toruño arrived in the US, she didn't speak English. She says she learned it by watching Nickelodeon and the Disney Channel. At 15, she had a run-in with the law and spent some time in jail and three years on probation. That's when she says she decided to turn her life around.
Toruño says she was inspired by the posters she saw around San Salvador growing up. So in 2016, she began creating the posters and pasting them all over New York City.
Toruño writes in her blog theunapologeticstreetseries.com: "I am not a voice for anyone – I don't need to be. None of us are voiceless – I believe we all hold our own set of truths, privileges, and gifts – how we use them to collectively bring us closer to not only reimagining a new possibility outside of white cis-hetero patriarchy but living in that new possibility," she writes.
In the end, her goal, she's stated, is that queer children have mediums that are representative of them and their lives rather than being portrayed as "other."
Seen here: her Niñas Sin Vergüenza (Girls Without Shame) series – three photos of Toruño and her girlfriend, Amy Quichiz.
Share This Story!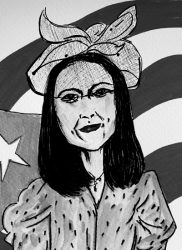 Susanne Ramirez de Arellano is a writer and cultural critic who used to be a journalist, television producer, and news director. She lives between San Juan and New York and is, at present, making her first attempt at writing a novel.