What's More American Than Apple Pie? Apple Guac!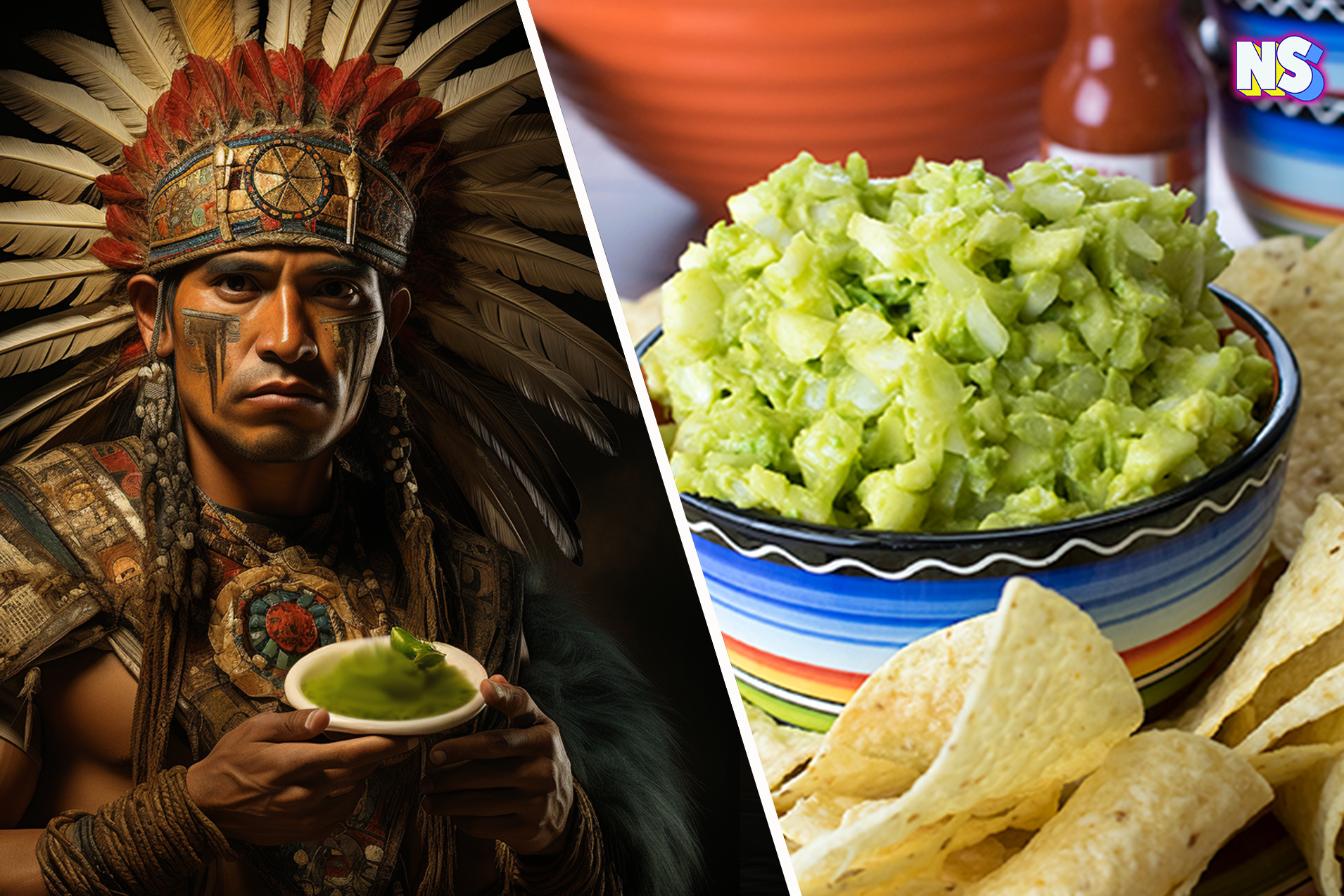 Photo of guacamole courtesy of Culinary.net/Illustration by Nuestro Stories

Apples are not as American as apple pie.
They happen to grow all over the Americas. In Chile, a major apple producer in South America, apple orchards are primarily located in the central and southern regions. Argentina grows a variety of apples, with apple production concentrated in regions like the Río Negro Valley. And Mexico, our Southern neighbor, Mexico, has apple orchards primarily located in states such as Chihuahua, Michoacán, and Puebla.
Apple cultivation started in Mexico approximately in 1540s and, over time, it has become an important export, along with the avocado.
The Aztecs wisely were one of the first cultures to cultivate avocados and incorporate them into their diet. Lucky for all of us, they created a sauce known as "ahuacamolli," which was made by mashing avocados with a molcajete (the traditional stone mortar and pestle still used today) and mixing them with ingredients such as tomatoes, onions, and chili peppers. 
This early version of guacamole served as an addition to their meals (just like we use it today).
Nuestro Stories brings you a fall twist on the Aztec side dish with a Mexican export in our supermarkets this season. Ready? (Drum roll please.) It's Apple Guacamole! 
Some of the popular apple varieties grown in Mexico include Red Delicious, Golden Delicious, Fuji, and Gala, among others.
And while Mexico's apple production typically serves both the domestic market, Mexican apples are often available in North American markets, especially during the apple harvest season.
Aztecs, Apples and Avocados
Combining the ancient recipe with a modern Latin American export/import, apples, makes the perfect side dish: Apple Guacamole. It only takes a couple moments to prepare and is perfectly balanced with fresh, juicy apples, spicy hot pepper sauce, and the herbal hint of cilantro. It blends to create a smooth yet crisp dip.
This guacamole is both creamy from the avocado and chunky from the onion and apple bites. 
Serve it with a variety of dippers – like baked fruit chips, apple wedges or just tortilla chips. (It also provides a healthy alternative to queso on family taco night.)
Apple Guacamole
Ingredients:
3 ripe avocados, halved and pitted
½ cup finely chopped Vidalia onion
½ cup snipped fresh cilantro
Juice of 1 lime
Bottled hot pepper sauce, to taste
1 Granny Smith apple, peeled, cored, and finely chopped
Kosher salt or table salt, to taste
Assorted dippers (baked fruit crisps, apple chips, and/or tortilla chips)
Directions:
Scoop avocado flesh into bowl; add onion, cilantro, lime juice, and hot pepper sauce. Mash with a fork until it reaches the desired consistency. Stir in the apple and season with salt to taste.
Serve with dippers.
For more fun and creative recipes, visit our friends at Culinary.net.
Share This Story!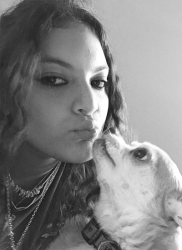 When Sofia Jones is not interviewing Latinx stars for her iHeartRadio podcast, she can be found fostering (and cuddling with) cute small dogs for a South Florida animal rescue nonprofit.