Freedom Tower Is One of Miami's Most Beloved and Famous Historic Sites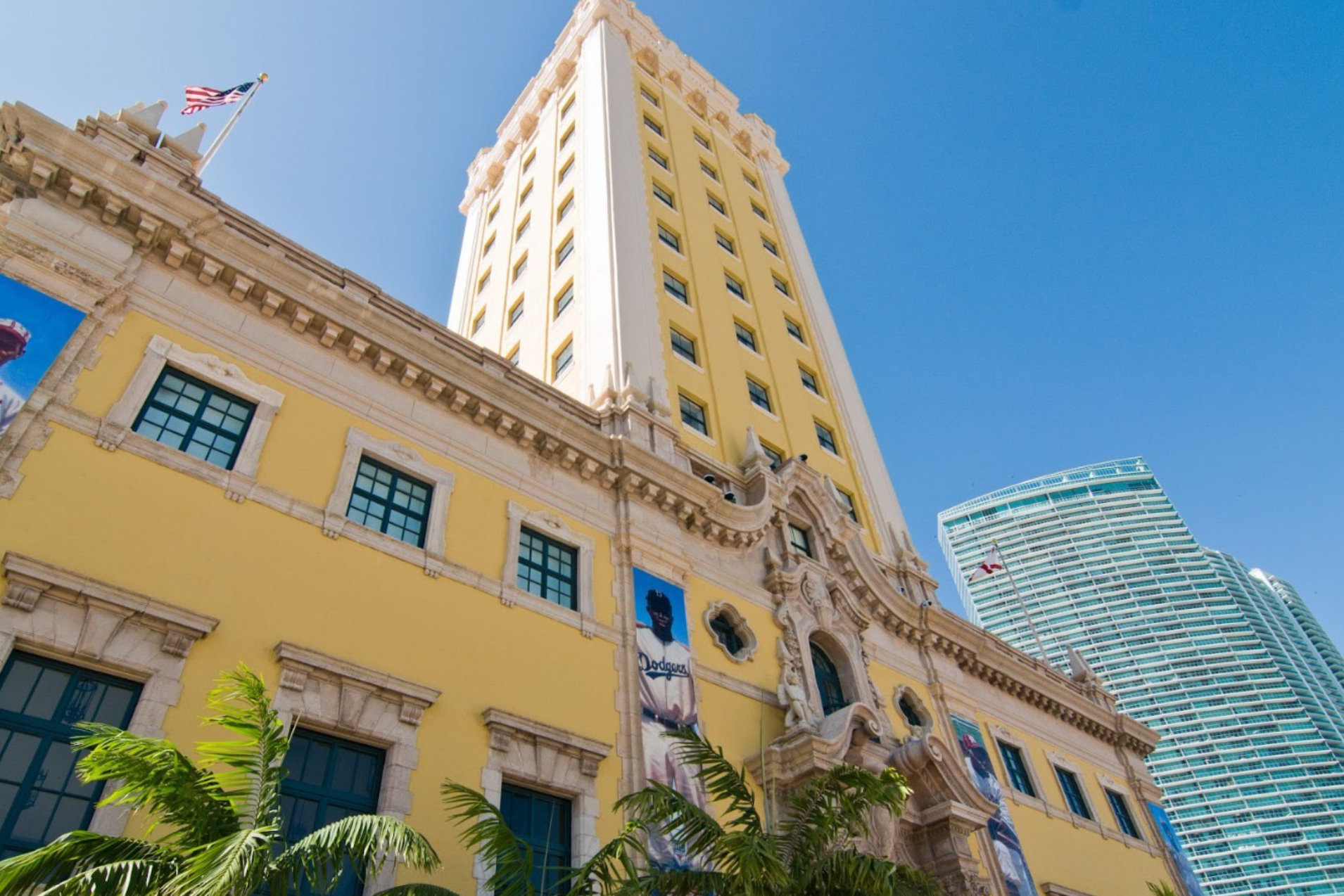 Miami's most iconic and historic downtown building, The Freedom Tower, also known as La Torre de la Libertad, is deeply connected to the Cuban-American community and their exodus from Communist Cuba.
Built in 1925 and based on the Giralda Tower design of the Cathedral of Seville, the 17-story building initially served as the headquarters and printing facility for the city's first newspaper, The Miami News.  In 1962, as tens of thousands of Cubans fled Fidel Castro's dictatorship, the federal government scrambled to help and turned the Freedom Tower into the Cuban Assistance Center.  The government processed thousands of Cuban refugees into their new lives in the Freedom Tower from 1962 to 1974, earning the building the nickname: "The Ellis Island of the South".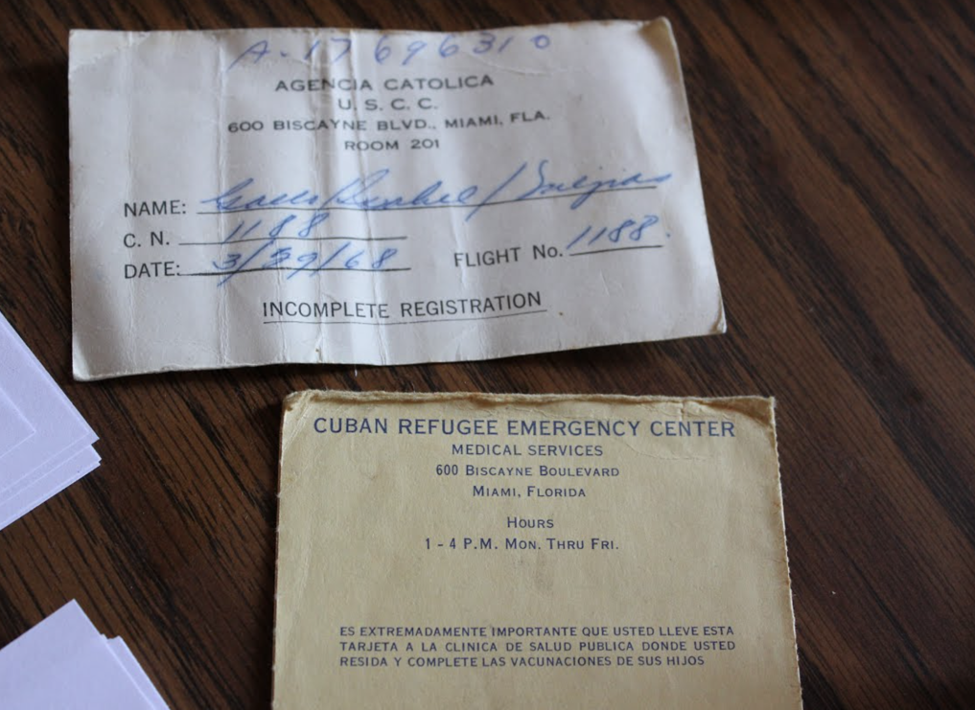 Following several decades of disrepair, the Tower was rescued by Cuban-American community leaders seeking to honor the Cuban legacy in Miami, who donated it to Miami Dade College in 2005.
In 2008, the Freedom Tower was designated a U.S National Historic Landmark, and today, the Freedom Tower is home to the Dade College Museum of Art + Design – located on the second floor – and the Cuban American Historical Museum.
The Freedom Tower is one the most treasured and beloved buildings in Miami because of what it represents: Freedom of the press and freedom for formerly oppressed people fleeing tyranny for democracy and in search of the American Dream.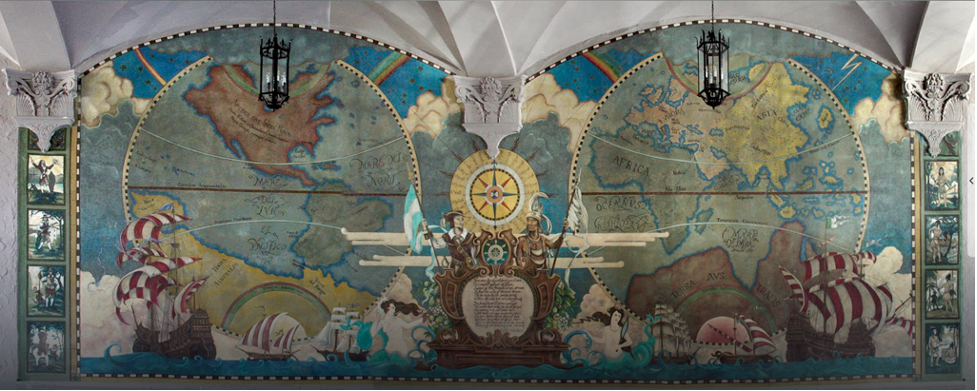 Fun Facts
The Tower was the city's tallest building from 1925 through 1928; it was the city's first skyscraper.
The Freedom Tower is home to premier cultural programs at Miami Dade College: the Miami Book Fair, Miami Film Festival, MDC Live Arts, the Museum of Art and Design, and the Cuban Diaspora Cultural Legacy Gallery.
During a restoration of the Freedom Tower in 1987, a group called the "Miami Artisans" brought new life to a 1925 painting that the builders created to celebrate Ponce de Leon's landing in Florida as well as the naming of Biscayne Bay and the Tequesta Miami Mound town. The historic painting had been lost behind temporary panels and had to be faithfully reconstructed from old black and white photos. In 1988, when it was unveiled again, it was dubbed the New World Mural 1513.
Share This Story!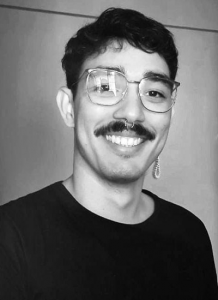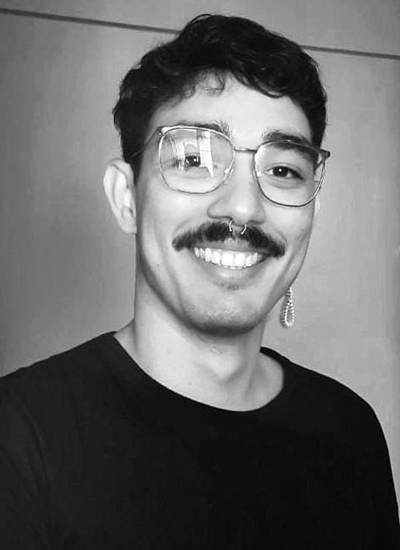 By Isaac Vallenilla
Isaac Vallenilla is a cinema enthusiast with a Major in Modern languages from La Universidad de los Andes, Venezuela. He has been working as a proofreader, translator and educator for 6 years. He currently lives in Buenos Aires, Argentina.