Your Content Goes Here
Photo courtesy of nps.gov
Castillo de San Marcos is one of Florida's most popular attractions. Built between 1672 and 1695, this fortress, located in St. Augustine was created to protect the plunder of the Americas' treasure.
How Spaniards Used Castillo de San Marcos
Spaniard ships used the Castillo de San Marcos as a home port that helped preserve their slow ships. These galleons were loaded with gold, silver, and precious objects stolen from the Aztecs, Incas, Mayans, and other indigenous peoples of the Americas. These fleets operated for 200 years, between 1566 and 1790. Their route consisted of them gathering in Havana, Cuba, then heading north to Florida; their final leg of the trip was east towards Spain.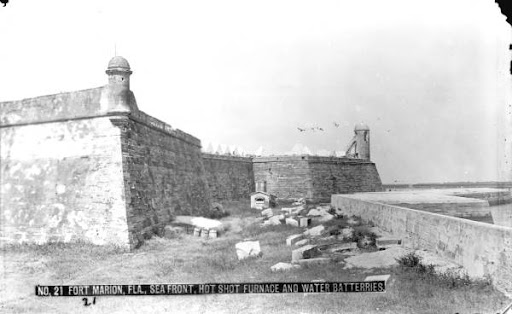 The Spanish fleets took over an estimated $5 billion – in accordance to today's inflation – in treasure from the Americas to Spain. All of it passed through the Castillo de San Marcos.
The fortress also served as a citadel and a refuge for the Spaniards who lived in the area. The quality of its structure and design means that it was never taken by force. It is speculated this was because the 30-foot-high walls allowed for a view of approaching enemies and let the navy prepare in advance. 
Read more: This National Monument Is a Testimony of Our Ancestors
From Aiding Colonization to a Monument
From above, the Castillo de San Marcos is star-shaped, similar in style to French fortifications. Each side can support up to 16 heavy cannons, capable of covering all the terrain during attacks.
One of the many missions of the Spanish colonization was to convert the indigenous to Catholicism. Although slavery was forbidden in the Spanish colonies, they used the encomienda system, which consisted of using non-Christians (indigenous) for their labor. They were provided shelter and food but could not escape or could get killed. Thousands of indigenous Africans and Spanish laborers would help build the Castillo de San Marcos over 23 years.
In 1933, the National Park Service took ownership of the castle.
This year, the Castillo de San Marcos celebrated almost 400 years. Now, it is considered historical monument – one that has seen different cultures. It can be argued that this is a perfect example of the Hispanic influence. It is evident throughout all of St. Augustine, from its food, to other places within it like Fort Mose; this illustrates the importance of celebrating the Latino heritage in U.S. history.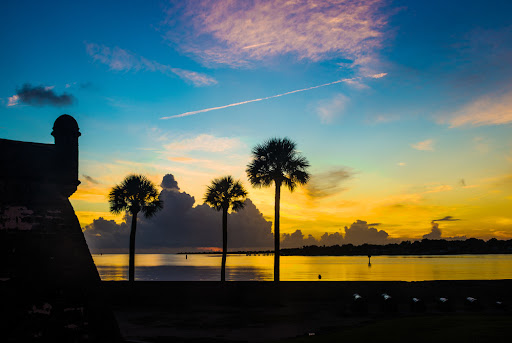 Fun Facts
It took 23 years to make it, and it's the oldest masonry fort in the continental United States.

The walls were made with

coquina

, a limestone formed out of burned shells and sand. This made it resistant to cannonballs who would sink rather than shatter the walls.

It only has one entrance, unlike other forts.

While visiting the Castillo you can witness cannon firings and weaponry demonstrations.

Castillo De San Marcos National Monument and Fort Matanzas National Monument holds

Unidos en la música

, A festival that connects Latino Heritage and Latino Music.
Location: Florida
Address: 1 S Castillo Dr, St. Augustine, FL 32084, United States
Google 360-View: Check it out here.