Uncovering The Hispanic Influence of the Oldest Part of Downtown Los Angeles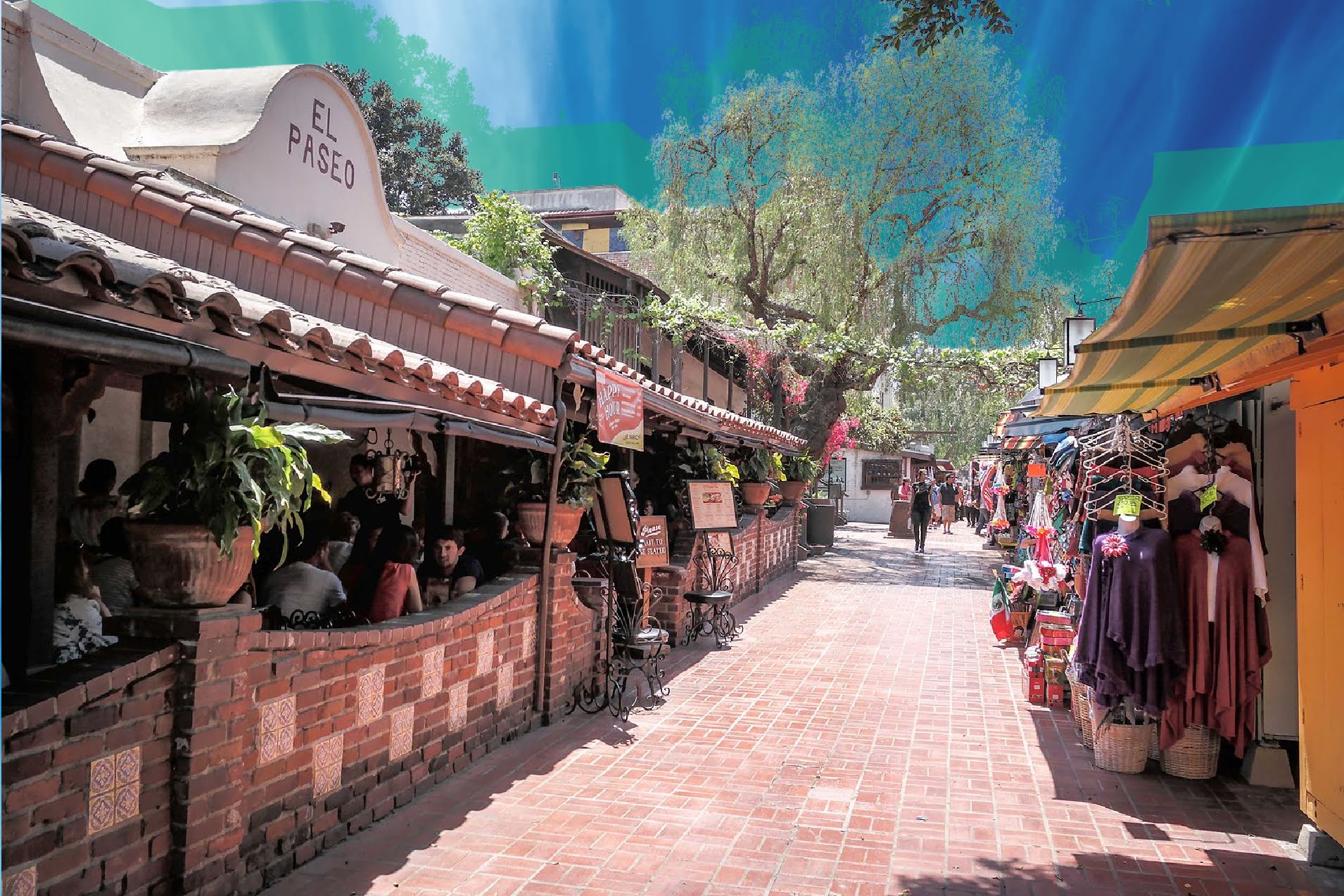 Prior to Spanish colonization, Los Angeles was the Gabrielino/Tongva nation, aboriginal people who settled centuries before King Charles III of Spain ordered the colonization of Southern California.
In 1781, Los Angeles, originally named "El Pueblo de Nuestra Señora Reina de Los Ángeles," was founded as a Spanish colony of 11 Mexican families who settled downtown in an area near Olvera Street.
Olvera Plaza is considered the oldest part of downtown Los Angeles, as the adjacent Wine/Vine Street, which was officially renamed Olvera Street in 1877 in honor of the first county judge, Agustin Olvera, who lived there. 
In the late 18th and early 19th centuries, Olvera Street went through a period of decadence and deterioration. Immigrants, the working poor, and the unemployed took over the plaza and turned it into a center of radical politics. Anarchist icons such as Emma Goldman and Sun Yat-Sen spoke there. 
The decaying state of the street threatened it with demolition until in 1926, socialite Christine Sterling visited Olvera Street and marveled at the architectural wonders at risk. So, Sterling initiated a campaign to renovate the town's historic adobes and remake Olvera Street as part of a revitalization of the city's birthplace.
In 1930, the renovated street opened to the public and was a resounding success. The street was now a Mexican market that reflected the old Los Angeles. Since then, the City of Los Angeles manages the Olvera Street Mexican Market and has worked to maintain its architectural and cultural influences over the decades.
Read more: This East LA Pueblo is the Home of Chicano History
Things you should know before you visit Olvera Street:
In 1818, the Avila adobe was built, which is the oldest house in town

Iglesia de Nuestra Señora Reina de Los Ángeles – also known as "La Placita"  – was founded in 1814 and later restored in 1861

You can visit the Zanja Madre, which was built a month after the founding of the city. The Zanja Madre was created to supply water to the population and provide irrigation to the fields.

Cielito Lindo is located on the right corner of Olvera Street; they have been the most famous taquitos in the world since 1934.
Experience it here
Address: Olvera St, Los Angeles
Share This Story!
By Isaac Vallenilla
Isaac Vallenilla is a cinema enthusiast with a Major in Modern languages from La Universidad de los Andes, Venezuela. He has been working as a proofreader, translator and educator for 6 years. He currently lives in Buenos Aires, Argentina.