The Top 10 Latino Scorers in Fútbol of All Time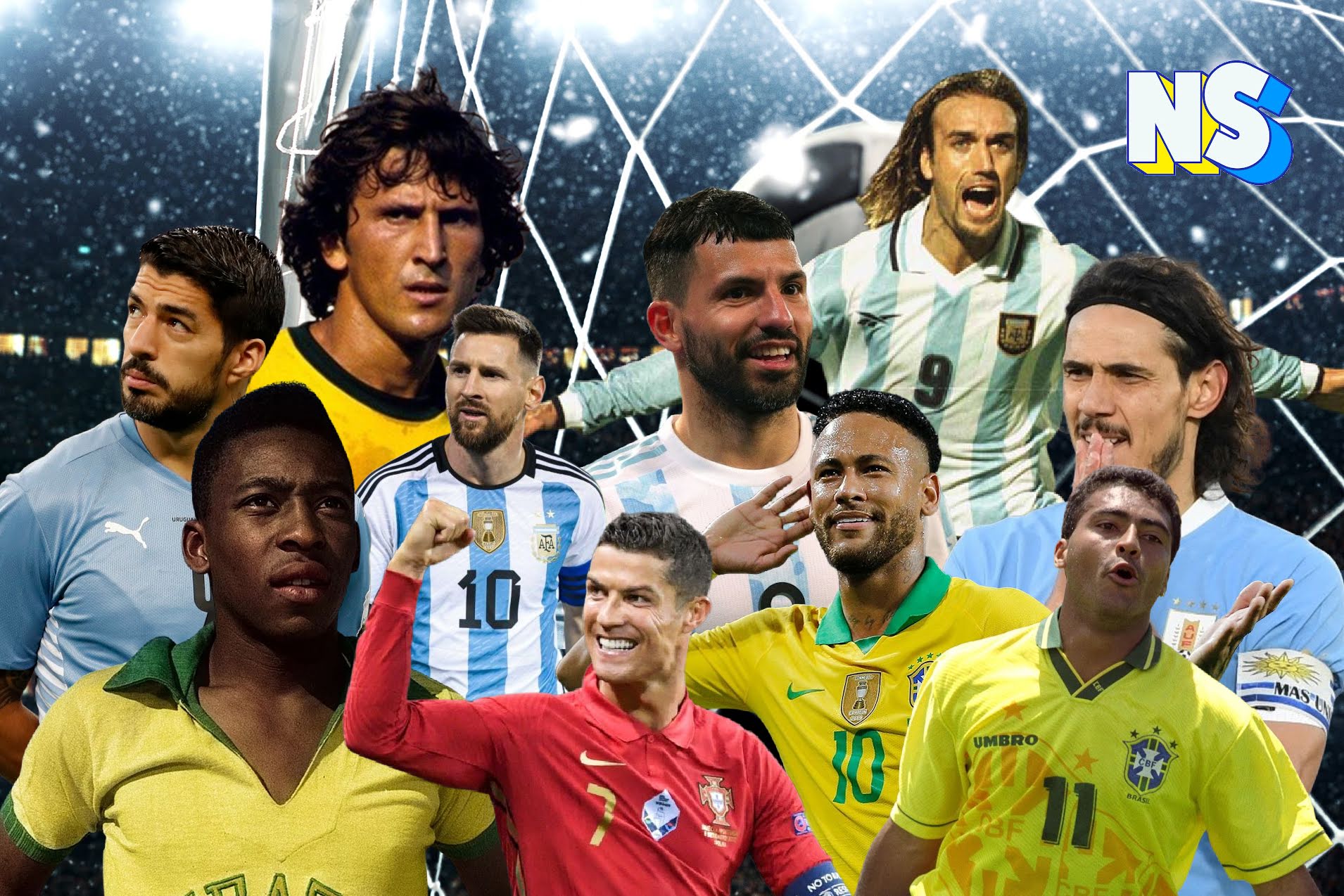 From ancestral playing fields to World Cups, fútbol, or soccer as it is known in… literally only North America, is a game that has been tied to our culture for generations upon generations. It is more than a pastime, it is a part of our community, rooted in the ground we walk and the feet we use to fly us down the field, kicking goals as we go. 
So, it is to no one's surprise that some of the top goal-scorers in the world are from Latin countries. In honor of them and the World Cup, we're taking a look at some of the crème de la crème.

Lionel Messi
As of 2021, Messi officially surpassed Pelé as the most goal-scoring Latino fútbol player. Considering Messi is still an active player, his rankings will only continue to rise with every goal he scores. Messi is currently considered the number one fútbol player in the world. 
Neymar
If you need a play made, you come to Neymar. Not only is this Brazilian national player one of the most prolific playmakers in the world, but he is also one of the top-ranked scorers. In fact, his scoring abilities just recently earned him a higher spot on this list, as only a few hours ago Neymar officially surpassed the legendary Pelé in goals scored. 
Pelé 
There are few names so famous in fútbol as Pelé. While playing for Brazil, Pelé was their top scorer, with 77 goals on his record. He is consistently mentioned as one of the greatest fútbol players of all time and has become a cult-status icon around the world because of his talents. While he is no longer an active player, his record has lasted for so long that it was only recently that Messi and Neymar were able to surpass him. 
Luis Suárez
Suárez, who plays for Uruguay, is known as a striker and a finisher. If he sets his mind on a goal, it is very rare that Suárez does not land it. His quick footwork, precision, and strength have earned him the name El Pistolero, and currently, he is less than a dozen goals away from reaching the heights of Pelé. 
Cristiano Ronaldo
The pretty boy of the fútbol world, Ronaldo is a top-ranked fútbol player from Portugal who led his team – and his record –  to a top-ranking spot. While Ronaldo's good looks may have made him famous, his powerful playing is what made him a star. With the recent news that his contract may be over with Manchester United, his rank may be solidified where it stands. 
Read more: 'The Beautiful Game,' the History of Soccer
Romario 
Romario's skills are bar none some of the most impressive we've ever seen, with his striker position and finisher abilities leading him to be one of the first players to score over 100 goals for three separate teams. Yeah. Three separate teams. His career in fútbol ended, but he moved forward to another kind of playing field, as he became a politician. He is currently the Second Vice President of the Federal Senate in Brazil. 
Gabriel Bautistuta 
El Batigol. El Angel Gabriel. Bautistuta. Whatever name you may call him, Gabriel is a former Argentine fútbol player who has earned the rank of one of the top scorers on this list. In fact, he was so well known for scoring goals that one of his most famous nicknames, El Batigol, is simply a play on his name combined with the word goal, because of how many times fans had to scream it during a game. 
Edinson Cavani 
You hear a lot about finishers, and their ability to kick with such accuracy and precision in order to achieve their goals. The next player on our list, Edinson Cavani, is known as a finisher with amazing precision – but unlike most, he is known for being able to do it just as effectively with his head as he can with his feet. The Uruguayan player is one of the best strikers of the generation and has been called clinical in his finishing style. 
Zico 
It may be a name newer generations are not as familiar with but when it comes to big scorers in big games, there are few quite as skilled as Zico. This attacking midfielder has been constantly ranked as one of FIFA's top 100 living players of all time and is probably one of the absolute best players to never win the World Cup. Though he has not played fútbol in decades, his name is still considered one of the best in history. 
Sergio Agüero 
One of the best players in the history of the Premier League, and considered one of the best strikers of his generation, rounding out the list we have Sergio Agüero, aka Kun. Signed at only 15 years old to play in the Argentina Primera Division, Agüero made a lasting impression on fútbol over the course of his career. His decade-long career with Manchester City made him the club's all-time goal scorer, and he holds the record for Premier League hat tricks, with an impressive 12. 
Share This Story!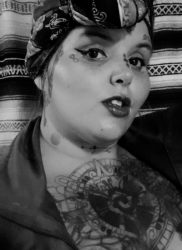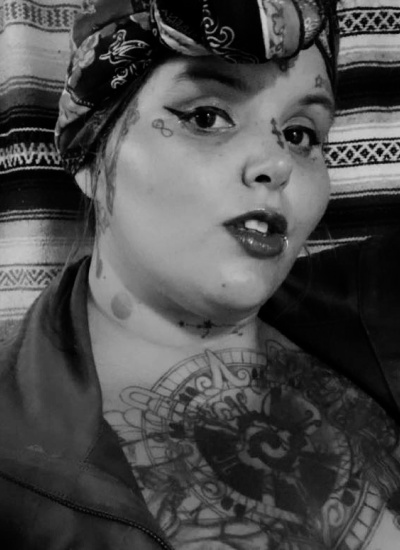 By Liv Styler
Olivia Monahan Chicana journalist, editor, educator, and organizer in Sacramento whose sole focus is to shed light on stories on our most impacted and marginalized communities, but even more importantly, for those stories to humanize those normally left out. She is an Ida B Wells Investigative Journalism Fellow 2022 Finalist, a member of the Parenting Journalists Society, and has bylines in The Courier, The Sacramento Bee, The Americano, Submerge Magazine among others.