'Como La Flor,' the Song That Immortalized Selena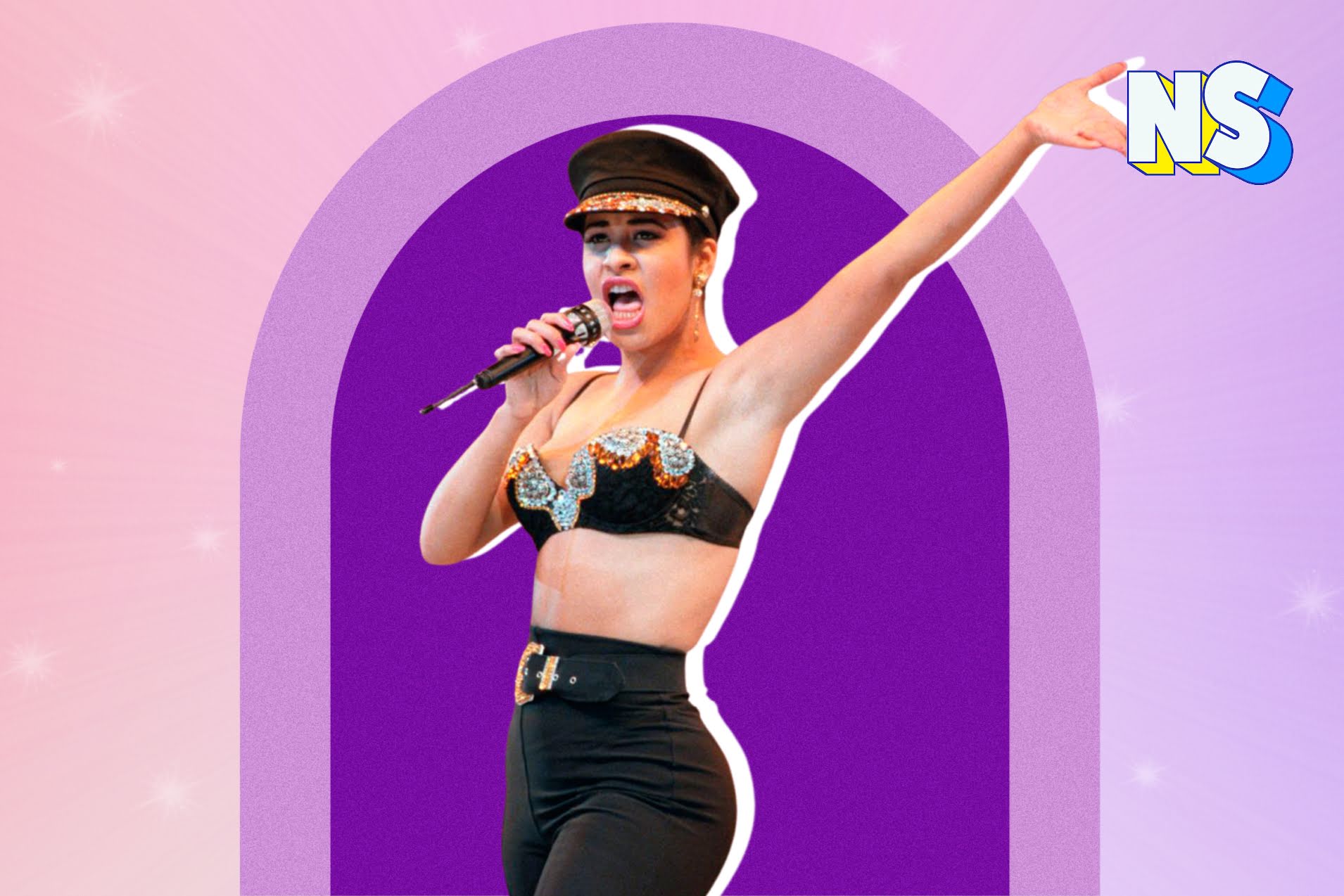 Image courtesy of Nuestro Stories.
"Como La Flor" is the signature song of the Queen of Tejano music, Selena, and one no one can forget. It was her first big hit in the United States and Mexico. Its heartbreaking lyrics, unmistakable vocals, and cumbia beat launched Selena into superstardom. 
The song was written by Selena's older brother A. B. Quintanilla and backup vocalist for Selena y Los Dinos, Pete Astudillo. The song was released in the United States and Mexico as the lead single for her third studio album Entra A Mi Mundo in 1992 and quickly dominated the charts.
The origin of the song is a story unto itself 
In 1982,  A. B. watched a family selling illuminated plastic flowers at a concert in California, and the image stayed in his mind. Ten years later, he was in the shower in his hotel room and couldn't get a melody out of his head. So he got out of the shower, sat at his keyboard, and started putting the song together with Astudillo. It took A. B. about 20 minutes to complete the music;  Astudillo worked for another hour to finish the lyrics. 
Thus a hit was born 
"Como La Flor" is a classic torch song with a Tejano cumbia beat. It marries tropical and cumbia rhythms with reggae and pop music. In the lyrics, a woman is grieving her lost love, but not with spite - she even wishes the lost lover well with the woman he abandoned her for. Then, finally, she is left alone, sure she can never love again — not quite "Flowers" by Miley Cyrus. 
The critics went crazy for Selena's dramatic delivery of the song — including the flamenco-inspired hand gesture and the drama as she sang the lyrics. The song won Regional Mexican Song of the Year at Premio Lo Nuestro in 1993 and reached number six on the US Billboard Hot Latin Songs chart. It was everywhere on Latin music radio stations in Texas. 
Como La Flor hit number three on Mexico's Grupera Songs chart, Selena's first commercially successful single in Mexico. In 2018, Rolling Stone named "Como la Flor" one of the best Latin pop songs ever.
As the song's popularity grew, Selena made it part of her live set and would either open or close concerts with Como la Flor. Selena closed with it at her final live performance in 1995; she was shot and killed days later.
One only has to hear the beginning chords of the song, and there will not be a dry eye in the house. The music, delivery, and voice remind this writer of Selena's greatness and how much more she had to give to an adoring public. 
Como la flor con tanto amor
Me diste tú, se marchitó
Me marcho hoy, yo sé perder
Pero, ah-ah-ay, ¡cómo me duele!
Ah-ah-ay, ¡cómo me duele!
Share This Story!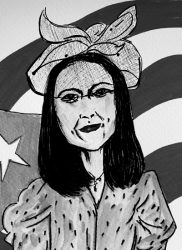 Susanne Ramirez de Arellano is a writer and cultural critic who used to be a journalist, television producer, and news director. She lives between San Juan and New York and is, at present, making her first attempt at writing a novel.