Taking a Closer Look at One of Remedios Varo's Most Notable Works, 'La Creación de Las Aves'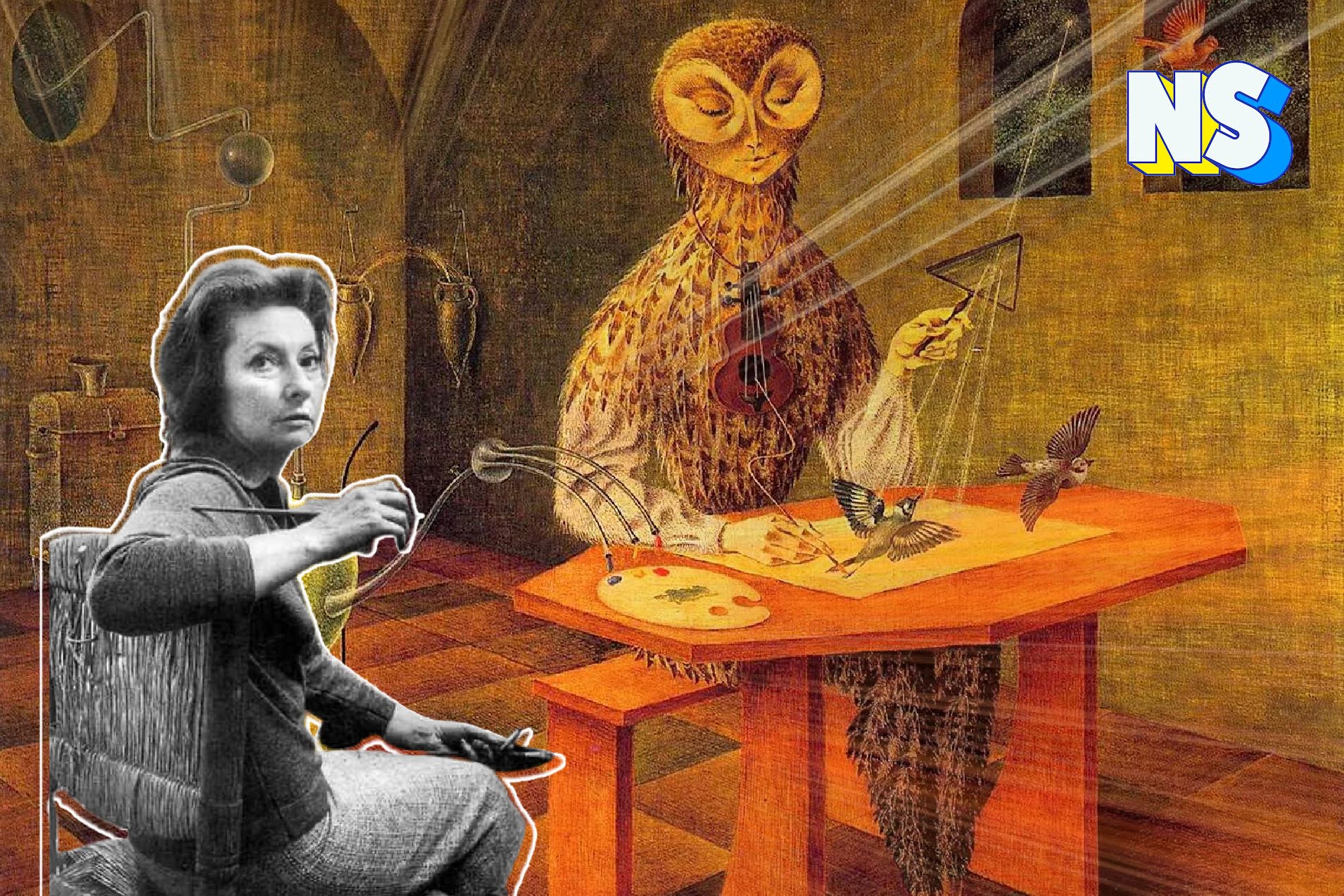 La Creación de las Aves (The Creation of Birds) by Spanish-Mexican surrealist painter Remedios Varo is delightfully strange, fantastically whimsical, and wildly creative. It's alchemy, science, and dreams. 
Varo combined traditional techniques, surrealism, and visionary landscapes to build a magical world. In La Creación de las Aves, one of her most famous paintings, she used these techniques to create a magnificent scene: a mysterious alchemical lab, a young, genderless owl-like creature (una lechuza) sitting at a tiny desk bringing to life delicate little birds with the light energy of a faraway star, only to see them fly away. 
A nearby machine looks insect-like, its tentacle-like hand depositing paint onto a palette. The creature is endearing and noble – especially in the tilt of the feathered head and the downcast eyes. 
"The dream world and the real world are the same," Varo said in an interview. The tone of the painting is somewhat religious; some compare it to Michelangelo's Creation of Adam. There certainly is a fantastic, spiritual energy to the painting – the ethos of creation by the bird-like creature. 
Read more: This Painting Showcases the Evolution of David Alfaro Siqueiros as an Artist
The essence of Remedios Varo's art
Varo dipped her brush in the concepts of the occult. The mystical and anthropomorphization create worlds that do not exist in the realm of the logical, but that offer so much in terms of the spiritual. 
Varo was born in Girona, Spain in 1908 and lived through dramatic changes in Europe. She studied art in Madrid, then went to Barcelona and joined the Logicophobistas—a Spanish offshoot of the France-centered Surrealists. Their principal technique was art inspired by the internal heart. 
A civil war in Spain broke out at the end of the 1930s and Varo fled to Paris (with her surrealist lover.) When the Nazis occupied France, she left for Mexico City.
Surrealism was a cultural and artistic movement that emerged in Europe after World War 1 and was influenced, in great measure, by Dadiism. The movement is known for unusual images coupled with disturbing and illogical scenes. Surrealist artists loathed rationalism and literary realism and believed that the conscious mind repressed imagination and creativity. 
Surrealism became the most influential movement in art in the 20th century. La creación de las aves is one of Varo's signature paintings and many state that it is a self-portrait or her vision of how art is created. It's almost as if Varo transformed herself into a magical creative being – half human half owl. 
Mexican influences are not immediately apparent in her art; she did use elements of the fantastic that are so prevalent in it. 
Whichever way, the world that Varo creates is so much more than ghoulish and fantasmagorical. It is a world within a world and one that takes the observer in and sends one on a magical and religiously mystical journey. 
Share This Story!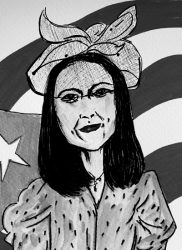 Susanne Ramirez de Arellano is a writer and cultural critic who used to be a journalist, television producer, and news director. She lives between San Juan and New York and is, at present, making her first attempt at writing a novel.