Selena Quintanilla's Portrait by Niege Borges Is a Unique Tribute to the Queen of Tejano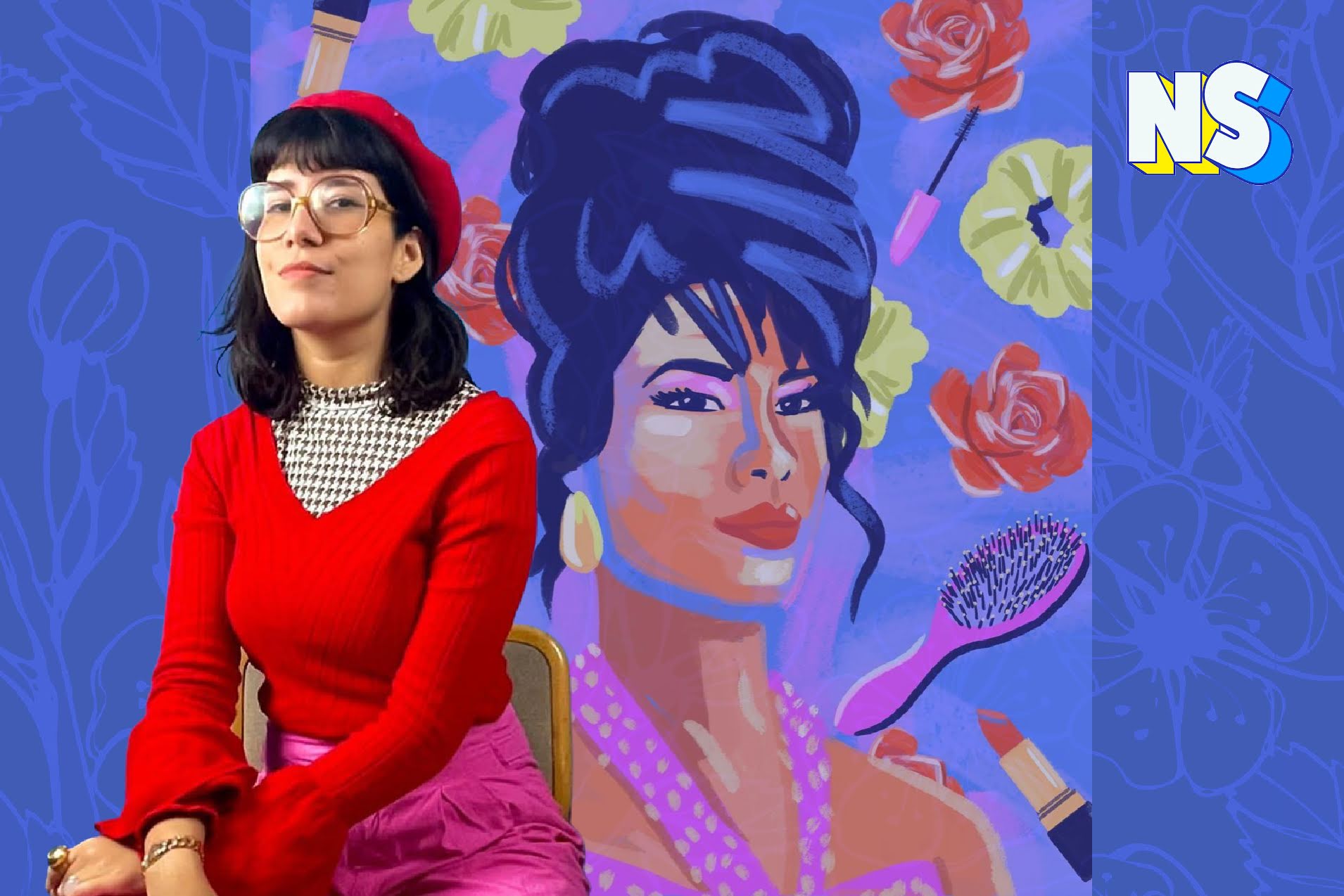 Image courtesy of Niege Borges/Nuestro Stories.
The day that American Tejano singer Selena Quintanilla was killed, it was as if the music had died.
Quintanilla, known as the Queen of Tejano, was gunned down by the president of her fan club 28 years ago. Today, she is one of the most celebrated Mexican-American artists of the 20th century. 
We feel her influence in music and fashion, and she continues to inspire generations of young Latinas. 
Her rise to fame was meteoric, from a child entertainer performing with her family at a young age to an international superstar in what would, sadly, be a brief life. 
But in 1995, she was killed by Yolanda Saldivar, the ex-president of her fan club and former business manager of the singer's boutique.
Nevertheless, she inspires young Latinas today, including Niege Borges, a Brazilian-born graphic designer and illustrator living in Brooklyn, New York. 
A different kind of homage
Niege Borges painted a unique portrait of Quintanilla which bursts with color — reds, purples, and bluish-lavenders.
Borges has been a full-time freelancer with clients such as Instagram, Apple, Sephora, Twitter, Teen Vogue, Allure, and TOMS for years. Her work is full of fun designs, texture, and a carnival of colors. 
Known for her illustrations, Niege Borges portrays women of color and remarkable women of fashion. She feels that representation is important in her art, art that little Latina girls can see themselves reflected in 
"I basically have more fun drawing women; the different types of hair, outfits, and body shapes are great to portray," she said in a recent interview.  "I also like to draw people in an androgynous way so more people can feel represented and also because it gives me more freedom."
Her choice of Selena is a perfect subject for Niege Borges's joyous, rapid brush stroke, full of movement. The painting is like one of Selena's performances. 
She illustrated Selena with the singer's signature "No Me Queda Mas" updo, red lips, and surrounded by cosmetics and hair brushes. The lipsticks are red, her favorite color, a hat tip to the beauty brand Mac Selena lipstick.
Selena celebrated her Mexican-American heritage through her fashion, which combined Tex-Mex and the looks of her pop star idols like Janet Jackson and Madonna. 
Borges reflects it in her painting with Selena's signature "No Me Queda Mas" updo and her red lips surrounded by cosmetics and hair brushes. The portrait is funky, approachable, and playful, which is Borges's style.
She illustrates Latina and Black women because she feels they are often overlooked, so she celebrates their beauty. Borges references fashion editorials and photoshoots to illustrate movement and to construct the poses she draws. 
Borges has an Instagram full of beautiful, inspiring images. It's worth exploring. She is part of an exciting generation of Latina artists making their presence known through their art. 
Share This Story!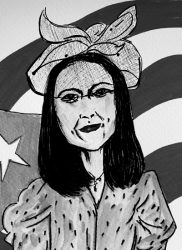 Susanne Ramirez de Arellano is a writer and cultural critic who used to be a journalist, television producer, and news director. She lives between San Juan and New York and is, at present, making her first attempt at writing a novel.