Did You Know That Dolores Huertas' Elementary School Once Banned Latinos From Enrolling?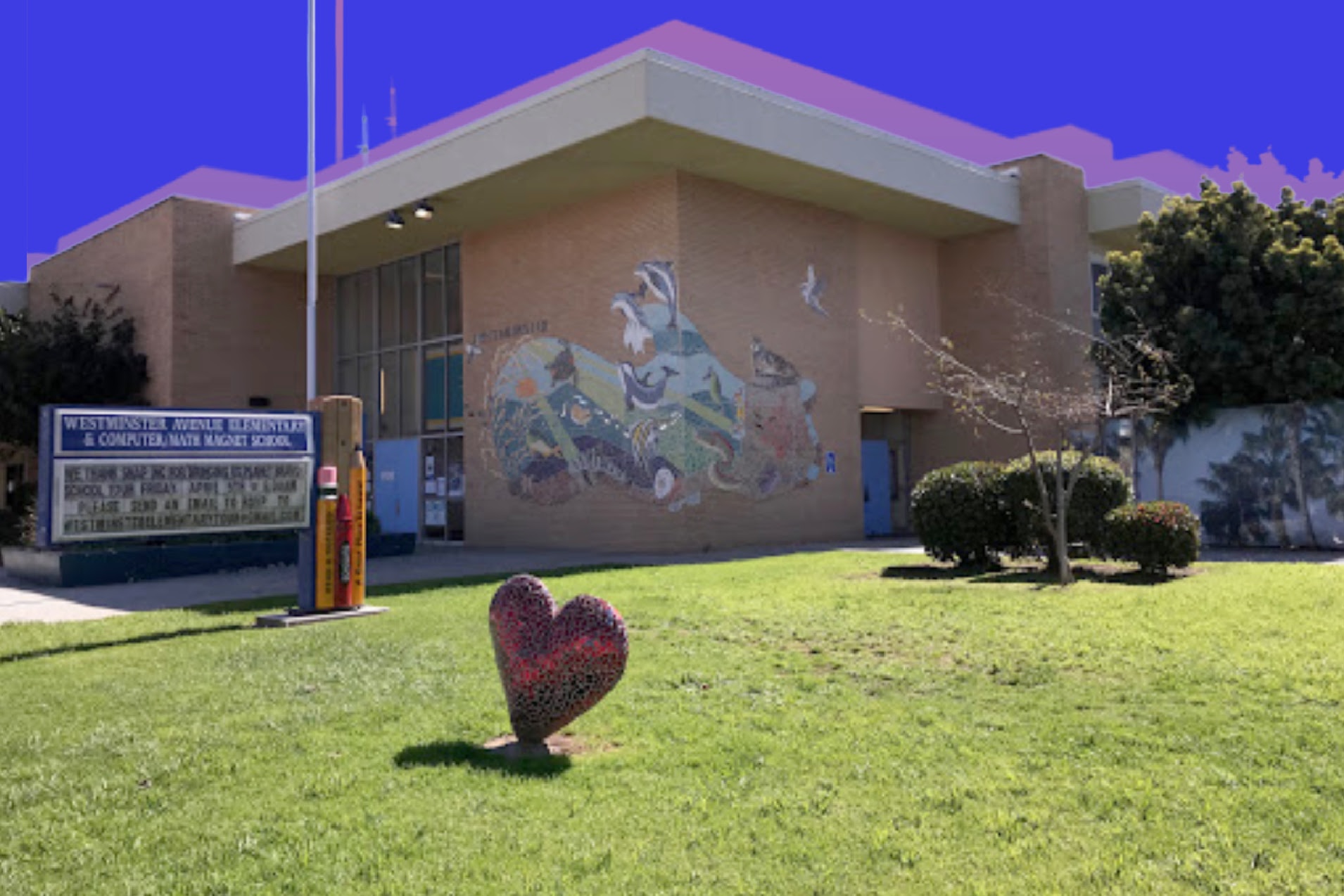 Illustration by Nuestro Stories.
When we think of segregation, people often think of it as a Black and White situation. But beyond race, ethnicity played a factor in a system once adopted around the United States. 
Westminster Elementary School, for instance, is an example of how this system discriminated against Latino students once upon a time. 
Westminster Elementary School, located in the predominantly Latino neighborhood of Venice, California, has a rich history that speaks to the struggles and resilience of the Latino community in the United States. The school's story is a testament to the power of education and the fight for civil rights.
Established in 1913, Westminster was one of the first schools in Los Angeles to offer bilingual education for Spanish-speaking students. In the 1930s and 1940s, the school served as a beacon of hope for the Latino community, which faced widespread discrimination and segregation in schools and other public institutions. Westminster was a place where students could learn in their native language and feel a sense of belonging.
The dark history behind Westminster Elementary School
In the 1950s, Westminster became embroiled in a contentious battle over segregation. The school, which had been built to accommodate a growing Latino population, was suddenly closed to Latino students. The school district claimed that it was overcrowded and that there simply wasn't enough room for all the students.
But the Latino community refused to accept this explanation – somos luchadores after all! Parents, activists, and community leaders banded together to fight for their children's right to an education. They organized protests, filed lawsuits, and put pressure on local politicians to take action.
Their efforts paid off in 1955 when the school was reopened to Latino students. This victory was a significant moment in the fight for civil rights in the United States and set an important precedent for the integration of schools across the country.
Since then, Westminster has continued to play a pivotal role in the education and empowerment of the Latino community. The school has produced many notable alumni, including civil rights leader Dolores Huerta, who helped organize the United Farm Workers alongside Cesar Chavez.
The current state of the school
Today, Westminster is a vibrant and diverse school that continues to provide bilingual education to its students. The school has also become a symbol of the Latino community's resilience and determination in the face of adversity.
Despite the progress that has been made, there is still work to be done to ensure that all students have access to quality education. The fight for educational equity and social justice continues to this day, and Westminster Elementary School remains an important part of that struggle.
While the school's past includes moments of exclusion and discrimination, its present and future are rooted in inclusivity and the celebration of diversity.
Share This Story!