Gloria Molina: The Political Trailblazer Who Forever Changed Los Angeles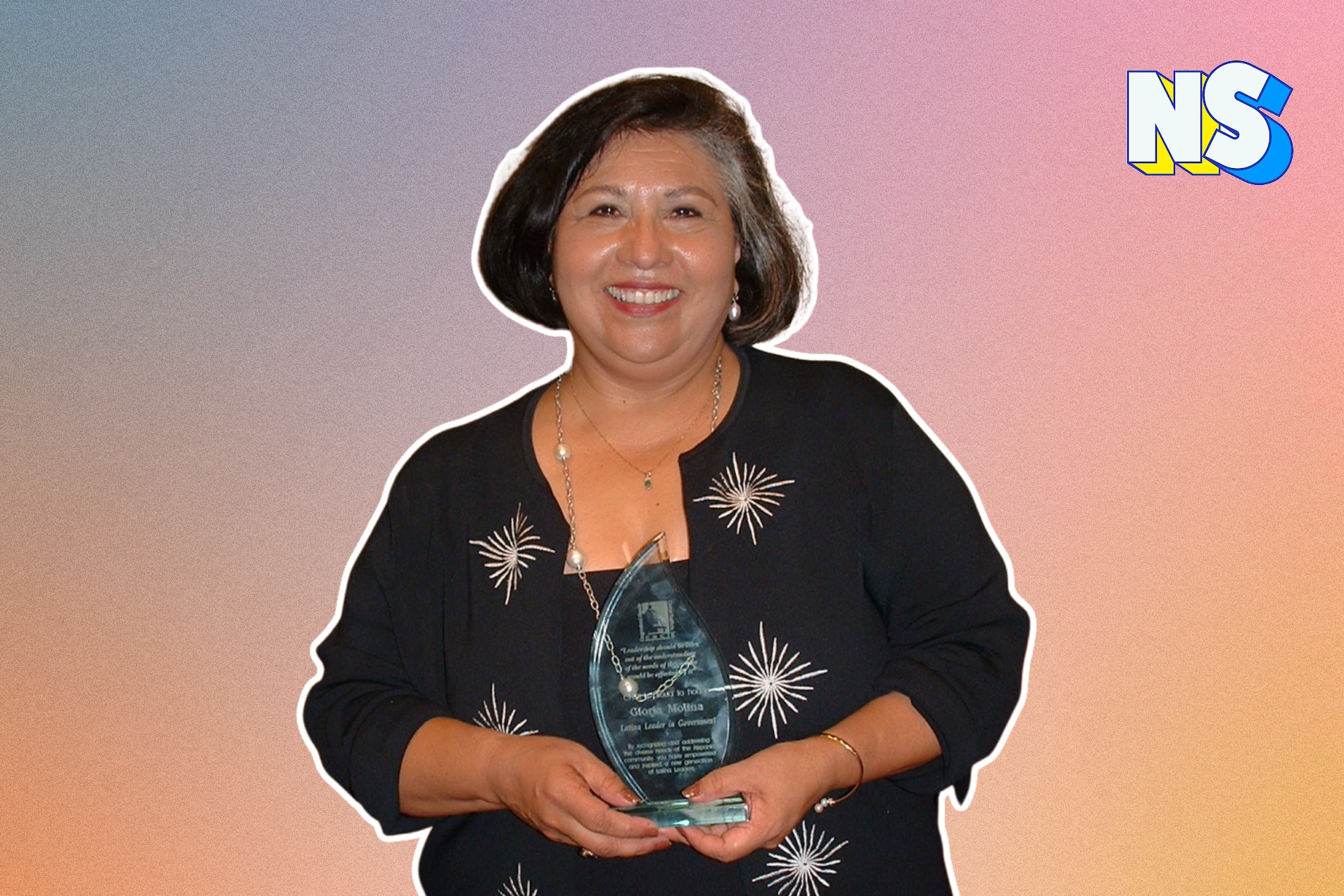 Illustration by Nuestro Stories.
Gloria Molina may have been short in stature, but her legacy definitely set the bar high for Latinos in politics.
The pioneering political leader who changed the landscape of Los Angeles passed away last Sunday after years of battling cancer. She was 74.
"She passed away at her home in Mt. Washington, surrounded by our family," Valentina Martinez said in a Mother's Day statement. "We will miss Gloria, the strong and selfless matriarch of our family."
A woman of strength
Born in Montebello, California, in 1948, Gloria Molina was born into a family of ten children and attended El Rancho High School, East Los Angeles College, and California State University, Los Angeles.
As a young woman, she worked full-time as a legal secretary and graduated as an adult education instructor.
But it was the Chicano Movement that would forever change her priorities.
Molina's first social actions involved advocating for women's health. She launched a Nurse Mentoring Program to address the nation's nursing shortage before joining the Carter Administration as a deputy for presidential personnel.
Upon leaving the White House, she worked in San Francisco as deputy director of the Department of Health and Human Services.
By then, her passions for social activism and women's rights would coalesce into a single goal: a political career.
Gloria Molina was the first Latina politician on the Los Angeles scene
"If you were a Chicana in the Chicano movement, things had to change. And the guys were still very sexist. So, very frankly, we had to push and push," she told the Los Angeles Times.
That's why she ran for the California State Assembly in 1982. 
Molina defeated Richard Polanco to win the 56th District seat and become the first Latina elected to the California State Legislature.
Four years later, she ran for election in Los Angeles City Council District 1, defeating her challengers by a wide margin. Again, she became the first Latina elected to the City Council.
"It takes courage to be the first woman in the room, and Gloria was the first woman and first Latina in nearly every room she was in," Janice Hahn, a Los Angeles county supervisor, said in a tweet. "She didn't just make space for herself — she opened the door to the rest of us. Women in politics in LA county owe a debt of gratitude to Gloria Molina."
Molina was also the first Latina elected to the Los Angeles County Board of Supervisors in 1990, a position she held for 23 years.
Molina fought to the last day
Throughout her career, this trailblazer made a name for herself by fighting against corruption, for optimal health care for the county and women's rights.
Gloria Molina fought to break the school-to-prison pipeline, improving educational programs for young people and focusing on the academic success of unincorporated communities.
Karen Bass, who was elected last year as the first female mayor of Los Angeles, called Molina "a force of unapologetic good and transformational change."
"[Molina] advocated for those who did not have a voice in government through her pioneering environmental justice work, her role as a fiscal watchdog, and her advocacy for public health," Bass told The Guardian.
Gloria Molina was recognized by Hispanic Business magazine as "Hispanic Business Woman of the Year" in 2006. She also received an honorary Doctor of Humane Letters (L.H.D.) degree from Whittier College.
During her later years, she was involved in quilting and founded the East L.A. Stitchers, with whom she worked until doctors diagnosed her with terminal cancer.
"You should know that I'm not sad," Molina wrote on Facebook while revealing her diagnosis. "I enter this transition in life feeling so fortunate. I have an amazing and caring family, wonderful friends, and worked with committed colleagues and a loyal team."
Share This Story!