Blood in and Blood Out and Up in Smoke make Congressman's List for Library of Congress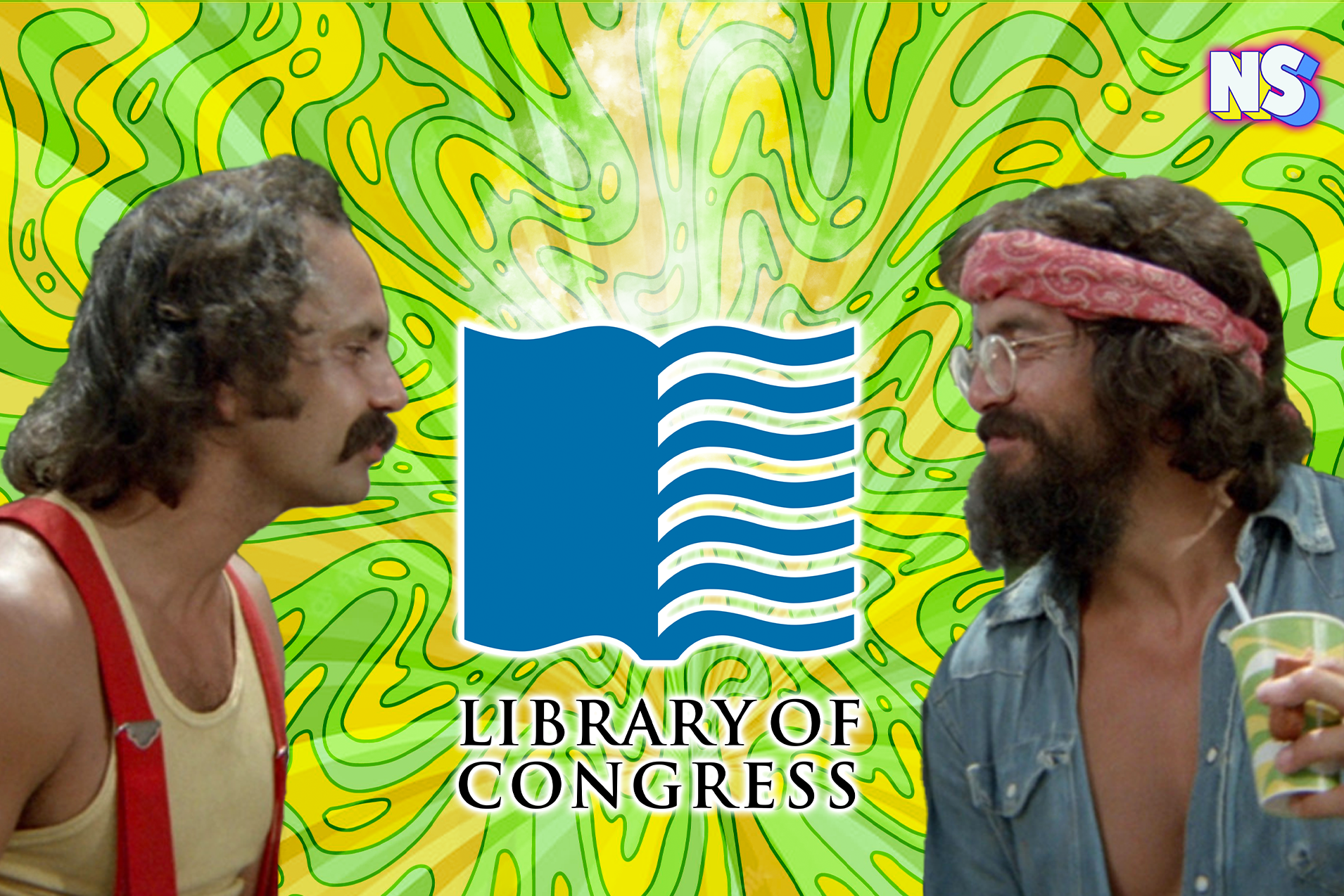 Illustration by Nuestro Stories
During the last weeks of Summer 2023, Congressman Joaquin Castro (TX-20) nominated 27 Latino-driven films for inclusion to the Library of Congress's National Film Registry – the nation's official archive of films with cultural, historic, or aesthetic significance to life in the United States.
(Two of our all time favorites made it to the coveted list: Blood in and Blood Out, starring Enrique Castillo and Benjamin Bratt, and Up in Smoke, starring Cheech Marin and Tommy Chong.)
Every year, the Librarian of Congress adds 25 new films to the National Film Registry after reviewing titles nominated by the public and conferring with members of the National Film Preservation Board and Library film curators.
The Congressman and members of the Congressional Hispanic Caucus made a public plea for Latino film suggestions for their yearly nomination list.
His office tells Nuestro Stories that nearly 400 Latino-focused films were submitted for consideration, by members of the public, after he put out a nationwide call.
"Given the film industry's continued exclusion of Latinos, we must make a special effort to ensure that Latino Americans' contributions to American filmmaking are appropriately celebrated and included in the National Film Registry," Castro wrote in his final nomination letter submitted to the Library of Congress along with a final list of 27 film suggestions.
Today, there are only 24 Latino films on the National Film Registry. According to Congressman Castro's office, that number makes up less than three percent of the 850 movies preserved.
In prior years, Congressman Castro and the Congressional Hispanic Caucus led successful efforts to include Selena (1997) and The Ballad of Gregorio Cortez (1982) into the registry.
"The continued exclusion of Latinos in the film industry affects Latinos seeking opportunities in the industry and shapes how Latinos are perceived, stereotyped, and misunderstood in American life …" Castro wrote.
The Congressman "kicked off his campaign for greater Latino representation on the National Film Registry in 2021 and plans to continue for the foreseeable future," his Communications Director Geneva Kropper tells us.
The 2023 film nominations are as follows:
My Family

(1995) by Gregory Nava – The trials and tribulations of one Mexican American family through several generations of the 20th century, from Mexico to East Los Angeles.

Like Water for Chocolate

(1992) by Alfonso Arau – Set in a border town on the onset of the Mexican revolution, a romantic drama where food, family tradition, and love meet.

…And the Earth Did Not Swallow Him

(1994) by Severo Pérez – Based on "…y no se lo trago la tierra," a classic work of Chicano literature by Tomas Rivera. An indie film that follows a young Mexican boy in 1950's Texas as his migrant farm work family struggles to make a living and adjust to life in America.

Blood In Blood Out

(1993) by Taylor Hackford – A cult classic, the tragedy of three Chicano cousins who are divided by their divergent life choices amidst gang conflict in East Los Angeles.

Raising Victor Vargas

(2002) by Peter Sollett – A coming of-age set in New York City, a Dominican teen tries to win over a beautiful girl in the neighborhood while dealing with his eccentric family.

Frida

(2002) by Julie Taymor – A biopic following the professional and personal life of iconic Mexican artist Frida Kahlo and her relationship with fellow artist Diego Rivera.

I Like It Like That

(1994) by Darnell Martin – A comedy-drama follows a young Puerto Rican couple navigating their family life in the Bronx.

Walkout

(2006) by Edward James Olmos – The true story of the 1968 East Los Angeles Walkouts, following a group of Chicano students and the teacher who mentored them.

Mosquita y Mari

(2012) by Aurora Guerrero – A coming-of-age indie film following two Chicana teenagers struggling to break their families' cycles of poverty while discovering their attraction for each other.

The Milagro Beanfield War

(1988) by Robert Redford – The story of a small New Mexico town's confrontation with powerful business interests.

Under the Same Moon

(2007) by Patricia Riggen – A Mexican boy's journey across the border to reunite with his undocumented mother living in Los Angeles.

American Me

(1992) by Edward James Olmos – The story of a Mexican American man's experience with gangs and his reintegration into society.

Tortilla Soup

(2001) by María Ripoll – The story of three adult sisters and their father, a retired chef, who insists they all gather every Sunday for dinner no matter how much their individual lives change. 

Mi Vida Loca

(1993) by Allison Anders – Two young Chicanas navigate life in an Echo Park, Los Angeles gang and their friendship.

Instructions Not Included

(2013) by Eugenio Derbez – A dad-daughter tale, a former playboy steps up to care for a child he did not know he had.

Maria Full of Grace

(2004) by Joshua Martson – A pregnant woman from Colombia takes on a dangerous job in New York as an undocumented immigrant.

Girlfight

(2000) by Karyn Kusama – Actress Michelle Rodriguez debuts as a troubled Latina high schooler who turns to boxing.

La Mission

(2010) by Peter Bratt – An ex-convict steeped in machismo navigates learning that his son is gay.

Sleep Dealer

(2008) by Alex Rivera – A sci-fi tale that explores a troubling immigration cyber-nightmare.

Alambrista!

(1977) by Robert M. Young – A young Mexican man crosses the border to find farm work to provide for his family back home.

Our Latin Thing

(1972) by Leon Gast – A documentary capturing the 1970s salsa scene in Spanish Harlem.

Up in Smoke

(1978) by Lou Adler – The first feature film for counterculture comedy team Tommy Chong and Mexican American Cheech Martin.

A Better Life

(2011) by Christopher Weitz – An undocumented Mexican worker in Los Angeles searches for his stolen truck alongside his son while they navigate their strained relationship.

Gun Hill Road

(2011) by Rashaad Ernesto Green – A Hispanic father recently released from jail comes to terms with his trans daughter's coming out.

In the Time of the Butterflies

(2001) by Mariano Barroso – Based off American author Julia Alvarez's novel, a drama inspired by the true story of three sisters who rebelled against dictatorship in the Dominican Republic.

American Experience: Roberto Clemente

(2008) by Bernardo Ruiz – An in-depth look at baseball's first Latino superstar.

The Longoria Affair

(2010) by John J. Valadez – A documentary on a fallen soldier denied service at Three Rivers, Texas' only funeral home and the outrage that followed.
Congressman Castro will announce a call for Latino-driven song submissions to the Library of Congress's National Recording Registry soon. The deadline for those nominations is in December.
Share This Story!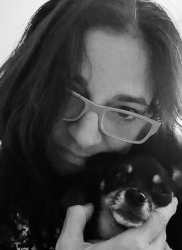 Cathy's writing has appeared in The Washington Post Magazine, USA Weekend, People, Romper.com, The Miami New Times, and dozens of other media publications and online sites. Her opinion pieces have appeared on Today.com, El Tiempo Latino, and more. (Vatos locos forever!)