The Twisted Tale of Taco Tuesdays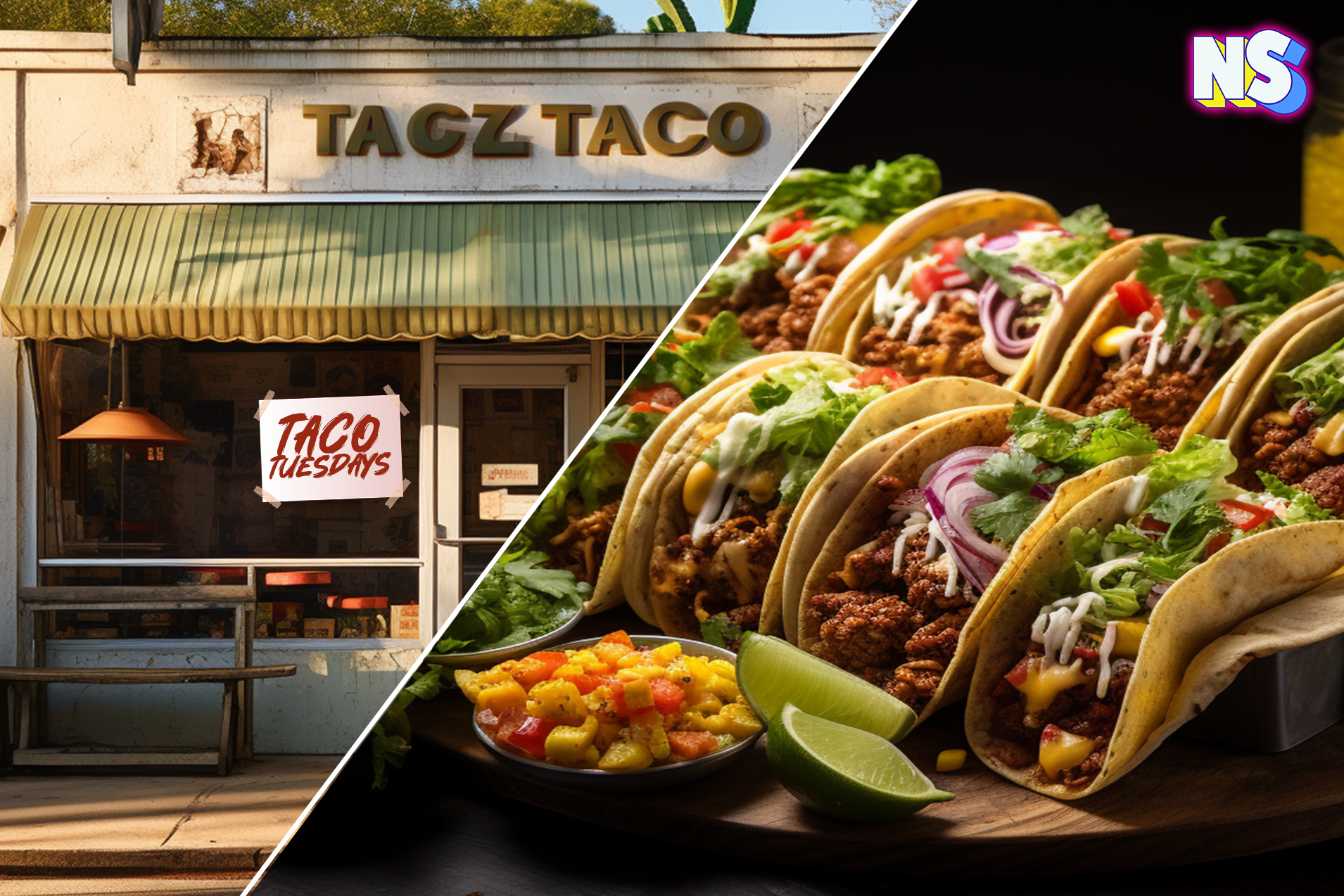 Illustration by Nuestro Stories
It comes around once a week, to the delight of those who enjoy Mexican cuisine. 
It's "Taco Tuesday" – a popular culinary catchphrase created in the good ol' United States of America – dating back over five decades (that we know of). 
It's so popular that it led to the well-known weekday spinoffs: "Wing Wednesday" and everyone's favorite, "Burger Thursday." 
However, the origin story of our beloved Taco Tuesday is as messy as … well, eating a taco with a broken shell. Yeah, it's that bad. 
While there is one organization fighting to keep its reputation of starting the cultural phenomenon which is "Taco Tuesday," other organizations (including fast-food giant Taco Bell) beg to differ.
The Taco Tuesdays Controversy
The concept of offering discounted tacos, or special taco deals on a Tuesday, emerged as a way for U.S. restaurants to attract more customers on what is one of the slowest days of the week for the restaurant industry. 
By offering a promotion like Taco Tuesday, the restaurants aimed to encourage people to dine out, or order tacos on a Tuesday night. 
But no one – including the U.S. government – is sure what restaurant coined the phrase first – which has led to a trademark war which started in the Wild West, with Wyoming-based Mexican restaurant chain Taco John's.
"The story begins in the 1980s, when a Taco John's restaurant owner coined the term 'Taco Twosday' to advertise a deal of 99 cents for two tacos on its slowest day of the week," CNN reported over the summer. "It worked — so well, in fact, that the owner shared it with other franchisees."
The weekday night marketing phrase was eventually tweaked to "Taco Tuesday" and Taco John's soon trademarked it in 1989. Since then, Taco John's "has defended its use of the phrase and sent cease-and-desist letters to others trying to use it," CNN reports.
It hasn't been easy defending a trademark of a term few actually associate with the Wyoming chain. Especially in New Jersey, where another restauranteur is said to have coined the phrase first. 
"In 1978, Greg Gregory went to a food court in Philadelphia to do some market research before joining the family business," Priceconomics explains in its story "The Trademarking of 'Taco Tuesday.'"
His research led him to a new dish taking over the country. "I saw a big line for some Mexican food I'd never had before," Gregory told the outlet. "A guy in line told me they were 'tacos.'" 
He returned home to Gregory's Restaurant and Bar in Somers Point, NJ., added tacos to the family restaurant's menu on Tuesdays, and quickly trademarked "Taco Tuesday" with the U.S. government in 1982.
This is why Taco John's has the Taco Tuesday trademark in every state but NJ. The current establishment Gregory's Hotel beat them to it. 
Obsessed with Taco Tuesdays
Then there's the website TacoTuesday.com, which is owned by a southern California restaurant group which is unapologetically obsessed all things tacos – from Taco Horoscopes, to Taco Trends, to Taco Events, to Taco Travel – in addition to reporting on "Taco Tuesday" deals around the country. 
The group behind the online endeavor tells CNN that "having 'Taco Tuesday' trademarked today can be likened to someone owning 'happy hour' or 'sunday brunch.'" 
To help make its point, the group gathered a collection of vintage clips using the terms "Tuesday Tacos" and "Taco Tuesday" from old newspapers dating back to 1966, which it says "proves its point that Taco John's shouldn't own the trademark."
Trademark battles aside, the cultural tradition of "Taco Tuesday" has crossed over into our homes. Serving tacos on Tuesdays has become a mealtime tradition for many Latino families, and beyond.
And, as fans of fusion cuisine, we've chosen "tacos al pastor" as our No. 1 choice for this special weekday meal. Its origin story is complex as well.
Share This Story!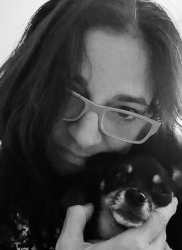 Cathy's writing has appeared in The Washington Post Magazine, USA Weekend, People, Romper.com, The Miami New Times, and dozens of other media publications and online sites. Her opinion pieces have appeared on Today.com, El Tiempo Latino, and more. (Vatos locos forever!)