Lin-Manuel Miranda Backs NYC's Largest Latino Theater: The People's Theatre: Centro Cultural Inmigrante
New York City is welcoming its biggest Latino theater, The People's Theatre: Centro Cultural Inmigrante, thanks in large part to the support of one of its most famous Broadway stars, New York City native Lin-Manuel Miranda.
The expansive 19,000-square-foot venue will find its home in a brand-new mixed-use building at 407 West 206th Street, nestled within Manhattan's vibrant Inwood neighborhood.
"As the largest Latin theater in New York City and the first Dominican-run cultural institution in the city, the new home of the People's Theater Project will be more than a performing arts center: it will be a tribute to diverse artists, cultures and communities that define our great state," said New York Governor Kathy Hochul said in a press release.
Anticipated to open its doors in 2026, this exciting venture has received financial support from a diverse array of backers. Along with local theater luminary Miranda and his father, Luis A. Miranda Jr., representing the Miranda Family Fund, other notable contributors include: the President of NewYork-Presbyterian and various city agencies under the umbrella of the City of New York.
With a clear commitment to honoring and showcasing the rich tapestry of New York City's immigrant communities, the new theater is poised to serve as a vibrant hub for performances that, as stated in an official press release, "focus on and delve into the wide spectrum of immigrant experiences found within the city," Time Out New York explains in a recent article.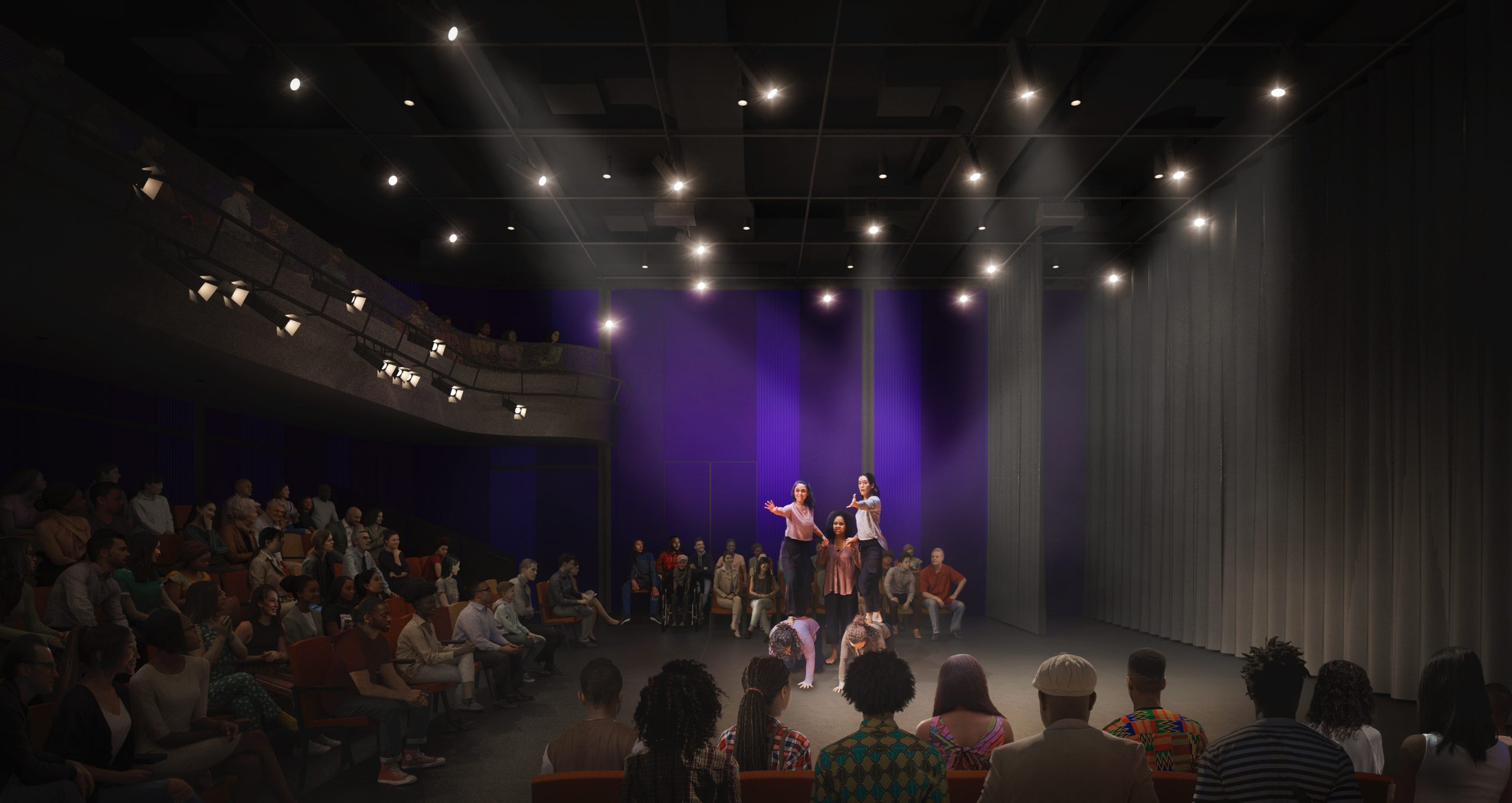 Teatro Del Pueblo: Immigrant Cultural Center official rendering.
"The Teatro del Pueblo: Immigrant Cultural Center will be an exemplary space, developing and producing theater that is more equitable and representative of immigrants, Latino artists and our communities of color," The founding executive artistic director of the Teatro del Pueblo Project, Mino Lora , said. "For the past 15 years, we have been committed to elevating the voices of marginalized communities, and El Teatro del Pueblo will connect, inspire and catalyze generations of immigrants and their allies.