24 Classic Movies That Include Latinos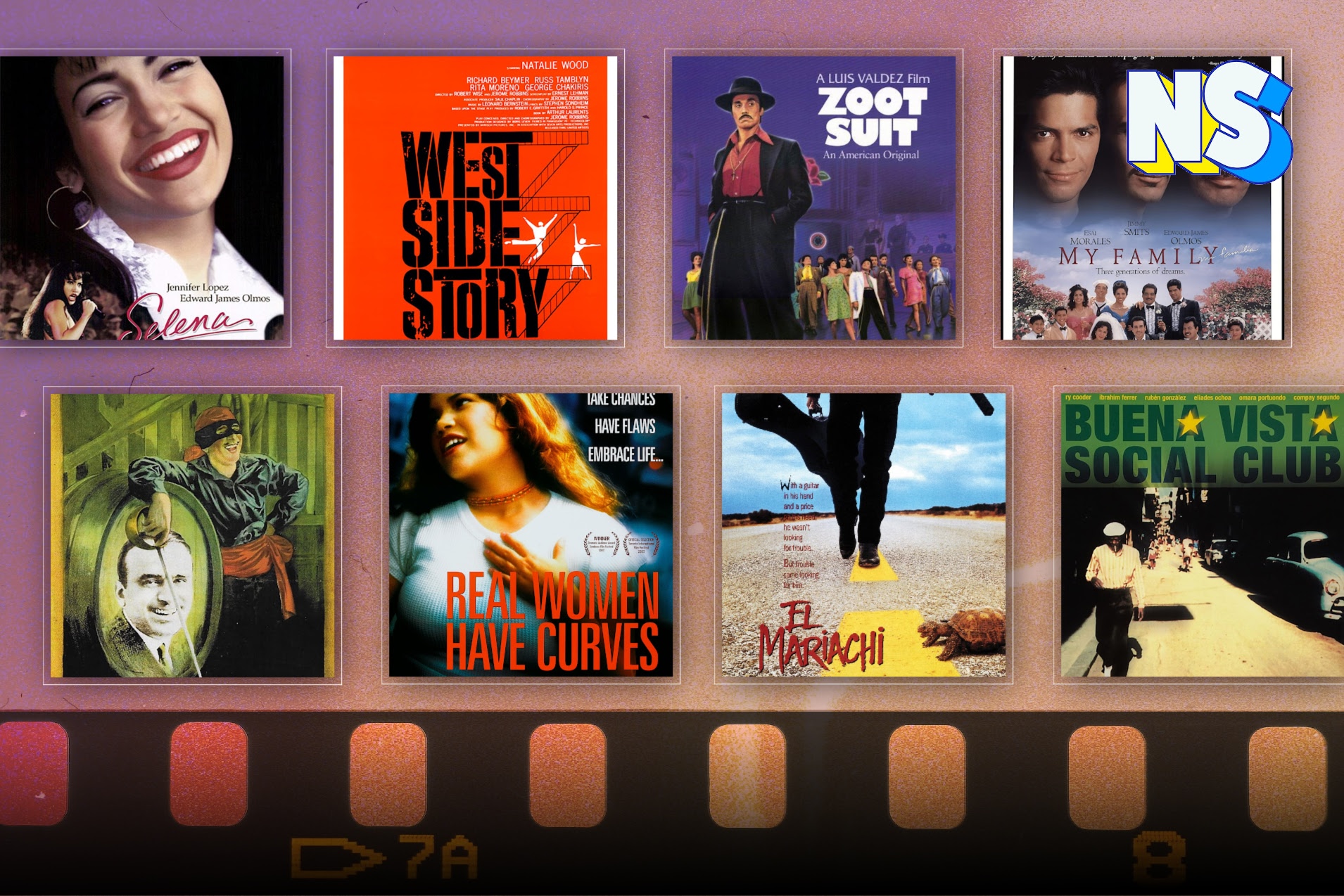 It is almost impossible not to look for traces of ourselves in a television series or movie. We like to relate to a character as much as possible. Besides, there's no harm in showcasing more Latinos in movies. This group of movies broke the mold and proved that storylines where Latinos are portrayed can be successful and profitable.
 These movies featured Latinos
The Mark of Zorro (1920)
A silent romantic film starring Douglas Fairbanks, which portrays a wealthy hacendado who takes the identity of Zorro, a robin hood-like figure. This character fights oppression and inequality in early 19th century California. 
The Fuente Collection- Fuentes Family Ranch (1938)
Recorded by a member of the family, this piece documents the lives of the Fuentes, Mexican American residents of Corpus Christi, Texas. The tapes are now part of the Library of Congress's National Film Registry.
The Four Horsemen of the Apocalypse (1921)
An adaptation of the Spanish novel by Vicente Blasco Ibañez, the epic war movie starring Rudolph Valentino portrays a young Argentine who fights in WWI. It  catapulted Valentino as the Latin lover of cinema and made tango fashionable.
The Revenge of Pancho Villa (1930)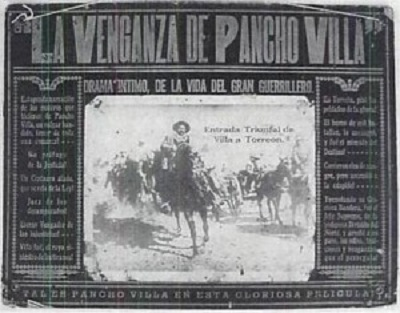 An unprecedented piece of Mexican-American cinema that tells the fictional story of the celebrated revolutionary Pancho Villa. The film was shot by the Padilla family in El Paso, Texas; bilingual title cards were used at the time. 
Drácula (1931) (Spanish-language version)
There hasn't always been enough Latinos in movies, but Drácula in adding more representation in the film industry. They might've not even realized how pivotal this was for the Latino community. Filmed at the same time as the Lugosi version, this version of Dracula was filmed for Latin America using Latino actors. It was thought to be forgotten for a while, but was rediscovered in the 1970s. In 2015, it was selected by the Library of Congress' U.S. National Film Registry for being "culturally, historically, or aesthetically significant."
Verbena Trágica (1939)
Set in Harlem, New York, the film was supposed to have two versions. The English version was stopped due to its controversial subject's matter. However, "Verbena Trágica" was a huge success in Los Angeles' Latino community. 
Down Argentine Way (1940)
The 1940s musical comedy made Betty Grable a success where it presented the "Brazilian bombshell" Carmen Miranda. It's considered the first of many films to implement President Franklin D. Roosevelt's industry-wide "Good Neighbor Policy" approach to Latin America. 
The Pearl (1947)
Directed by Mexican-American Emilio "El Indio" Fernández, the film was praised for its cinematography and performances from Pedro Armendáriz and María Elena Marqués. The film won Best Cinematography at the Venice Film Festival in 1947. 
Salt of the Earth (1945)
Set in a zinc miner in New Mexico, the film portrays the life of a Mexican-American family. "Salt of the Earth" was surrounded by controversy and was even blacklisted by Hollywood for touching on themes considered communist ideals.
Modesta (1956)
Set in Puerto Rico, Modesta is a woman who was tired of mistreatment and rebels against her husband. With the help of other women in the same conditions The Liberated Women League is formed. The short film is now considered a powerful feminist manifesto.  
West Side Story (1961)
This Latino version of Romeo and Juliet, set in 1950s New York, launched Rita Moreno's career, earning her an Oscar award for her role in the movie.
I Am Joaquin (1969)
Based on the poem "I Am Joaquín" by Rodolfo Gonzáles, this short film is considered a  key part of the Chicano Movement.
Chulas Fronteras (1976)
Directed by Les Blank, the documentary explores Tex-Mex music while navigating both sides of the Texas-Mexico border. It's a celebration of the Latino heritage in the U.S.
Please Don't Bury Me Alive! (1976)
The first Chicano-starring film tells the story of a young man trying to find his place in society as the Vietnam War is winding down. Its preservation is part of the Chicano Cinema Recovery Project.
Read more: Smithsonian's National Museum of the American Latino Says 'Presente!' with First Exhibition
Zoot Suit (1981)
Based on a Broadway play, "Zoot Suit" tells the real story of a group of Mexican-Americans charged with a crime they didn't commit. The film combines play and movie-like aspects, for instance, featuring audience members watching the show.
El Norte (1983)
The film directed by Gregory Nava shed light to the struggle of Central American immigrants pursuing the American Dream. "El Norte" was nominated for an Academy Award in the best original screenplay category.
La Bamba (1987)
This biopic directed by Luis Valdez tells the story of Ritchie Valens, from his skyrocketing success to his sudden death at the age of 17.
Stand and Deliver (1988)
Based on a true story, Edward James Olmos played a Bolivian-American math teacher at an East Los Angeles high school. He encourages his students to excel in AP Calculus. James Olmos was nominated for Best Actor at the 61st Academy Awards. Beyond representation, Latinos in movies can lead to plenty of success. 
El Mariachi (1992)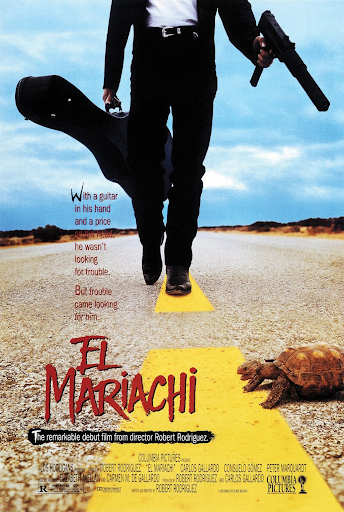 This low budget film launched the career of Robert Rodriguez as a director. The film was added to the Library of Congress in 2011. Nonetheless, it is yet another example of Latino in movies -- and we can never have enough of this. 
The Devil Never Sleeps (1994)
Considered a heartfelt documentary by Lourdes Portillo, it displays her return to Mexico after the death of her favorite uncle. We watch as she unpacks the family drama with her childhood memories.
My Family (1995)
An independent film directed by Gregory Nava, it tells the story of a Mexican-American family where three generations con-inhabit. It takes place from Mexico to East Los Angeles. The film was received with generally positive reviews and achieved moderate success.
Selena (1997)
Another successful Latino film, "Selena" tells the story of the most famous Tex-Mex musician whose life ended tragically. Her music touched millions of Latinos in the United States – and still does to this day. Jennifer Lopez stars as the Queen of Cumbia. This is probably one of the most beloved movies of the Latino community in modern history. This movie is riddled with Latinos and it was a great sight to have it do so well. 
Buena Vista Social Club (1999)
Directed by Win Wenders, Buena Vista Social Club tells the story of musician, Ry Cooder, and his search to bring together a group of Legendary Cuban musicians to record an album.
Real Women Have Curves (2002)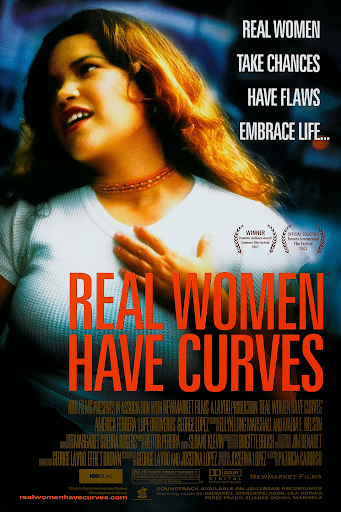 The comedy-drama tells the story of a Mexican-American teenage girl and her struggle against the expectations of a traditional family. The film launched America Ferrera's career.
Share This Story!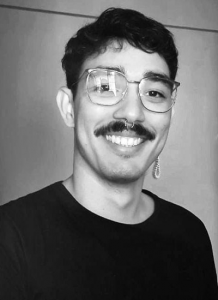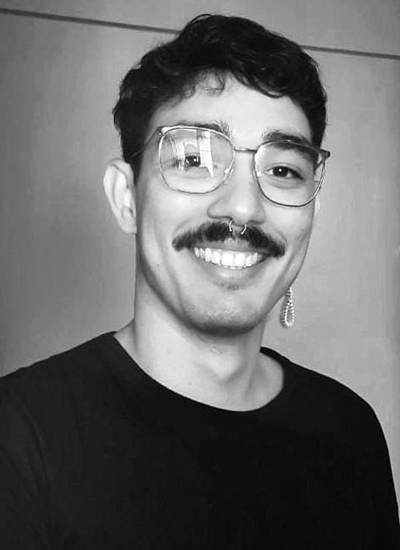 By Isaac Vallenilla
Isaac Vallenilla is a cinema enthusiast with a Major in Modern languages from La Universidad de Los Andes, Venezuela. He has been working as a proofreader, translator, and educator for 6 years. He currently lives in Buenos Aires, Argentina.