The Mission Cultural Center Has Been Preserving Latino Cultural Arts for More Than Forty Years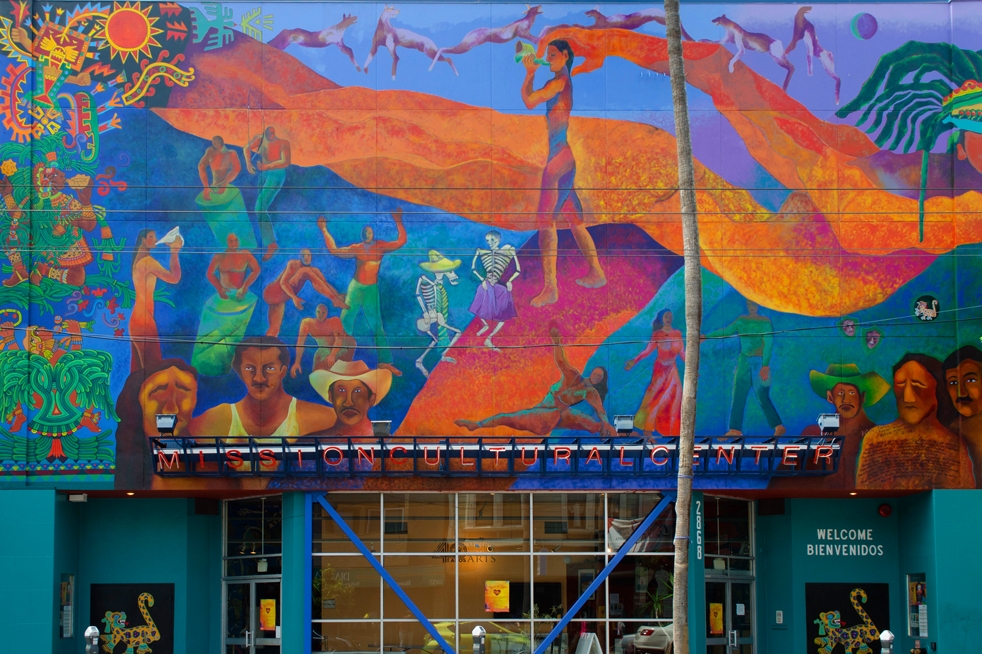 Photo courtesy of missionculturalcenter.org
During the 1970s, the United States experienced great turmoil due to events like the Vietnam War. Consequently, after the civil rights movements began, the Latino community became empowered to demand more equality and justice in their jobs; a cultural phenomenon within the community developed soon thereafter. 
A group of students from the University of San Francisco: Roberto Vargas, Mario Gallardo, Alejandro Murguia, Alfonso Maciel, Cecilia Guidos, Carlos Cordova, and Romeo Gilberto Osorio, petitioned to purchase an old furniture store in order to have a space where cultural manifestations could be explored and manifested. They were hoping to preserve Latino cultural arts – a goal they successfully accomplished.
Now, a large mural painted by Carlos Loarca, Betsy Miller, and Manuel Villamor welcomes curious minds to the Mission Cultural Center for Latino Arts. The mural, which uses Aztec and Mayan iconography as a reference, covers the entire façade of the building.
The Mission Cultural Center for Latino Arts was materialized in 1977 out of the need for more Chicano and Latino cultural representation. This space would eventually promote Latino artistic expression. 
The center's logo was created by artist Alfonso Maciel a year after its founding. A Tezcatlipoca, an Aztec jaguar representing anti-establishment art, is also painted on the mural.
In 1982, the graphics and printing department, Mission Gráfica, created brochures, flyers, posters – and later publications such as "El Tecolote." It has gained recognition for having the most influential Latino portfolios in the United States.
Read more: Four Little Known Facts About Cinco de Mayo
The center became an important space to Latina artists that dialogued around identity with their works, as can be seen in the "Solo Mujeres" exhibition of 1987. Since then, each year, a group of Latinas shows their art regardless of their age or professional stage. 
Classes, workshops, events, exhibitions, and a Multicultural Arts Summer Youth Program are among the many things that the MCCLA offers to the community as well.
For 45 years, the MCCL has offered the Latino community a place to present their ethnic pride through creativity, exhibited thousands of works of art, and showcased the spirit of resistance of the community. It will continue to be a beacon of light showing the full spectrum of Latino migration and influence in the United States.
Fun facts:
The 40th anniversary of MCCLA was celebrated with an art exhibition attempting to expand the community's understanding of Latino experiences, "Here Now: Where We Stand," (2017).

By 1978, a bulletin arrived from the Sandinista National Liberation Front calling for urgent action and support for the Nicaraguan Revolution. As a result, the leaders started to leave the Centro Cultural de La Mission group to participate in the Sandinista guerrilla offensive.

The curator for the 2020 "Solo Mujeres" exhibition, Martina Ayala chose to bridge connections to Gloria Anzaldua's writings pertaining to the Coatlicue State and Nepantlas. Coatlicue derives from the Mexica (mexihcah) culture and Coatlicue was an important goddess in Mexica society.
Don't end your day at the Mission Cultural Center for Latino Arts. Keep nourishing your mind and soul with more Latino art by taking a three minute walk to the Calle 24 Latino Cultural District. 
Photo courtesy of Youtube/ Calle 24 Latino Cultural District
This is an all-volunteer organization, which, too, works to preserve, enhance and advocate for Latino cultural continuity.
Location: San Francisco, California
Address: 2868
Mission Street San Francisco, California
Google 360-View: Check it out yourself here.
Share This Story!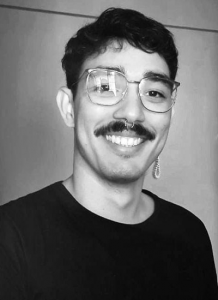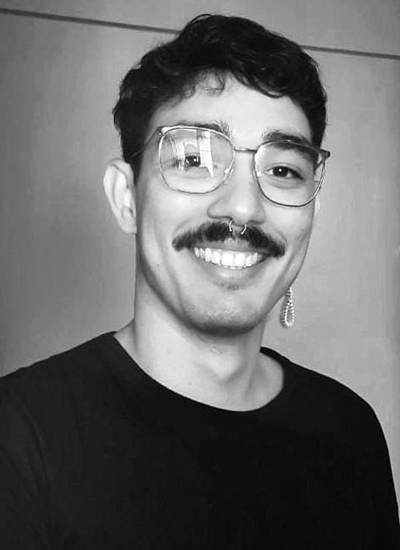 By Isaac Vallenilla
Isaac Vallenilla is a cinema enthusiast with a Major in Modern languages from La Universidad de los Andes, Venezuela. He has been working as a proofreader, translator and educator for 6 years. He currently lives in Buenos Aires, Argentina.