Meet Iris Chacón: The Original Puerto Rican Phenomenon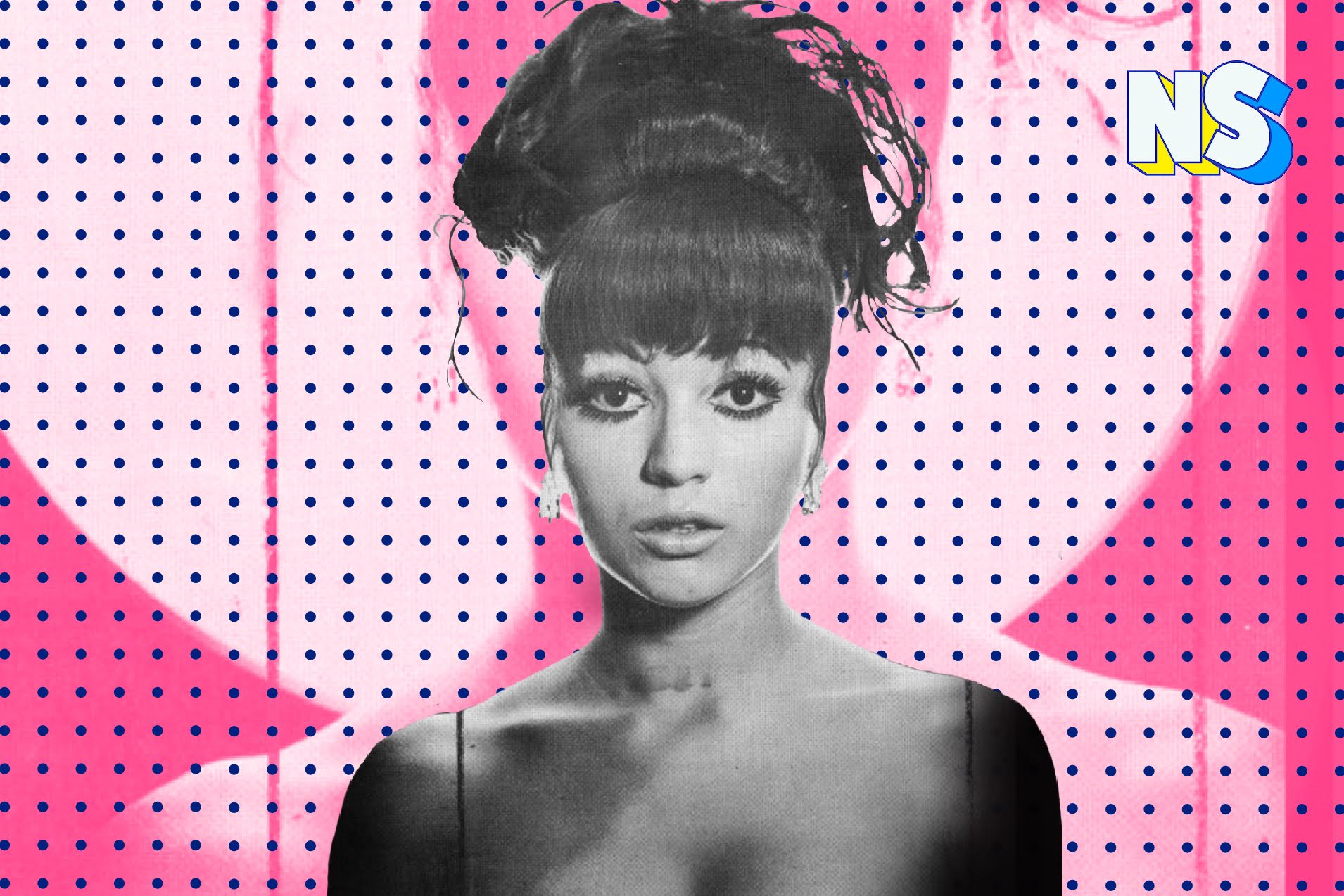 Who is Iris Chacón? Now, that is a question that no Latino would ask. 
What they would say instead is  — "¡Ahí viene Iris Chacón!"
For over two decades, these four words sung at the start of the Iris Chacón Show. This meant that a world of glamour, glitz, and camp would soon take over the living rooms of millions in Puerto Rico and Latin America, and the United States. 
We watched La Vedette de America dance her way night after night into our hearts. "La Chacón" – a former choir girl – became a household name and is still today, more than 50 years later. 
The curvy singer, dancer, and entrepreneur dressed in flamboyant outfits. She was the original before Jennifer Lopez and Kim Kardashian. 
Iris Chacón came in with a bang
Dancing while scantily clad and backed by male dancers in gold lame hot pants, she became known as La Bomba de Puerto Rico — the Puerto Rican Bomb.
She shimmied past age-old stereotypes to become an international phenomenon the likes of which had not been seen since the American-born French singer, dancer, and actress Josephine Baker. 
Read more: Thalía: From Maria la del Barrio to Latina Super Star
Generations of Borícuas grew up with El Show of Iris Chacón, on the air for more than 15 years. Its popularity was at its highest in the 1970s and 1980s. The show had number one ratings on prime time in Puerto Rico and major markets such as Miami, New York, Chicago, and Los Angeles.
Her success knew no limits
Chacón, born in 1950 in the small town of Puerto Nuevo, Puerto Rico, also starred in two movies, many telenovelas – such as Yo Sé Que Mentía – and appeared on US talk show programs. Just take a look at her on the David Letterman Show.
She triumphed despite the odds and the loud criticism by members of the island's Catholic Church for dancing with very little on. To them, it was a threat to the strict social mores of the time. So, Chacon was groundbreaking even before Bad Bunny. Her impact has been so strong that El Conejo Malo mentions her in "Safaera." You could say she is the OG of the success of Puerto Rican artists today. 
Chacón's career started in 1969. By her late teens, she worked as a backup on Telemundo in Puerto Rico. Her first husband Elín Ortiz made her a household name in Puerto Rico. The successful primetime show and a string of songs that were instant hits – such as Caramelo Chocolate – catapulted her to global fame. 
But there was one commercial that made her mark and put her on the front page of The Wall Street Journal. It was a commercial about heavy-duty motor oil, Amalie Coolant, and the play on words with what in Spanish would be "the derriere." Even today the ad stands as one of the most famous television commercials in Puerto Rico's history, a hallmark of a generation.
In 1985 The Iris Chacón Show went off the air and by the late 80s, Chacón was struggling to match her former success. But, she continues to be an icon and an influence for so many to this day.
Share This Story!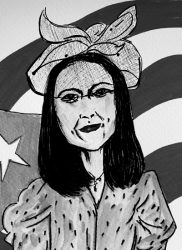 By Susanne Ramírez de Arellano
Susanne Ramirez de Arellano is a writer and cultural critic who used to be a journalist, television producer, and news director. She lives between San Juan and New York and is, at present, making her first attempt at writing a novel.