Learn About the History of the Venezuelan Pepito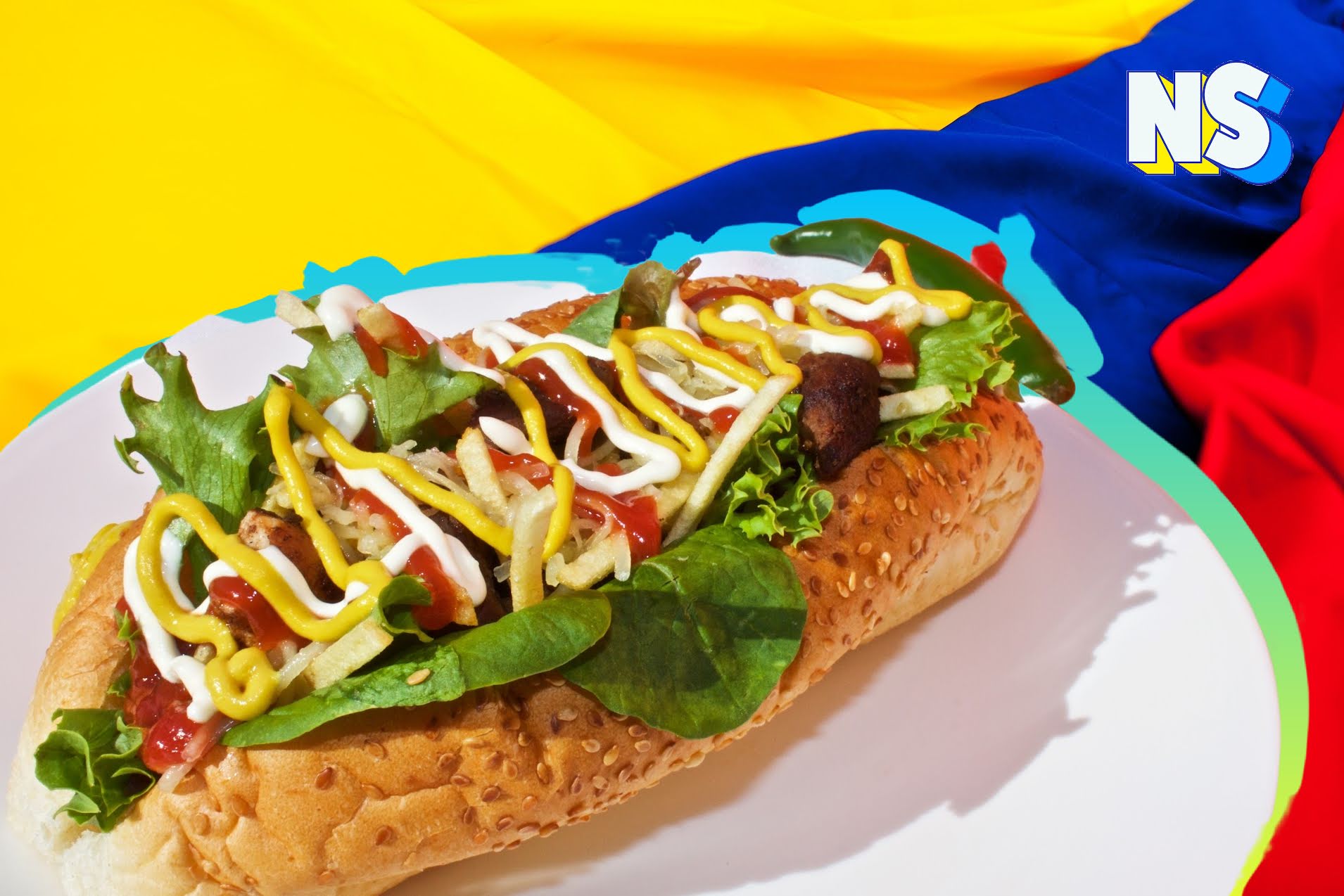 Credit: Lorin Granger/HLS Staff Photographer
When is a sandwich more than a sandwich? When it's a Venezuelan Pepito. A  favorite street food from Caracas to Barquisimeto, where it originated, this particular emparedado — a long piece of bread open in the middle — is an unforgettable experience. 
It is made with an open-faced baguette-like bread (probably the Venezuelan pan canilla) and stuffed to your heart's desire with deliciously marinated meat, fresh vegetables, and herbs and doused in tasty sauces and condiments.
All of these tastes blend in your mouth and make your first bite of a Pepito a unique and tangy burst of flavor. 
Where does the name 'Pepito' come from?
It is believed that the Pepito originated in Spain. According to culinary historian Teodoro Bardají, the origin can be traced to Madrid, to the Café de Fornos. Pepito was the owner's son and, tired of eating cold meats, asked for a hot "bocadillo" (sandwich in Spain), and he was served one with steak. Clients started asking for a sandwich "like Pepito's," and the name stuck. 
The business has closed, but the sandwich and its name have gone on to renditions in Mexico and other Latin American countries and, finally, the iconic Pepito in Venezuela.
The origin of the Pepito a la Venezolana is the city of Barquisimeto. It made this unique sandwich — which in Venezuela, many call sanguchón — a national treasure.
It is typically sold by street vendors. The streets where the Pepito selling kiosks are located are called "Calle del Hambre," or streets of hunger. It was so much in demand that many variations of the popular sanguchón were created — steak Pepitos, chicken Pepitos, pork Pepitos, and Pepitos "mixtos" — a marriage of the meats. 
The meat gets its lovely taste because it is marinated in Worcestershire sauce — salsa negra — and garlic. The bread is soft and long and the shape of a French baguette. The condiments include lettuce, tomato, mayonnaise, and sauces, giving the Pepito its kick. 
The sauces are of an exciting and delectable variety; there is guasacaca, an avocado relish not dissimilar to Mexican guacamole. There is also BBQ sauce, ketchup, and mustard, among others. The Pepito is sometimes (although not always) topped with bits of cheese and the piece de resistance — crispy potato sticks.
So now that your mouth is watering, here is a recipe to make your own Pepito Venezuelan style
Ingredients
4 baguette-like bread rolls

2 (6-ounce) steaks

2 tablespoons vegetable oil

1 tablespoon minced garlic

2 tablespoons soy sauce

1 tablespoon Worcestershire sauce

Salt, to taste

Freshly ground black pepper, to taste

Shredded vegetables (e.g., lettuce, cabbage, carrots, tomatoes), optional

Guasacaca, for garnish

Mustard, mayonnaise, and ketchup, for optional garnish
Invite some friends over and enjoy. I am sure the Pepito will become a family favorite, something you can enjoy with your loved ones and friends. And lone, if the fancy takes you.
Share This Story!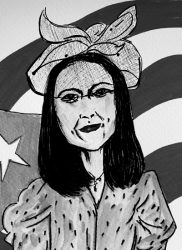 Susanne Ramirez de Arellano is a writer and cultural critic who used to be a journalist, television producer, and news director. She lives between San Juan and New York and is, at present, making her first attempt at writing a novel.