The Bronx is Home to One of the Streets Named After the Queen of Salsa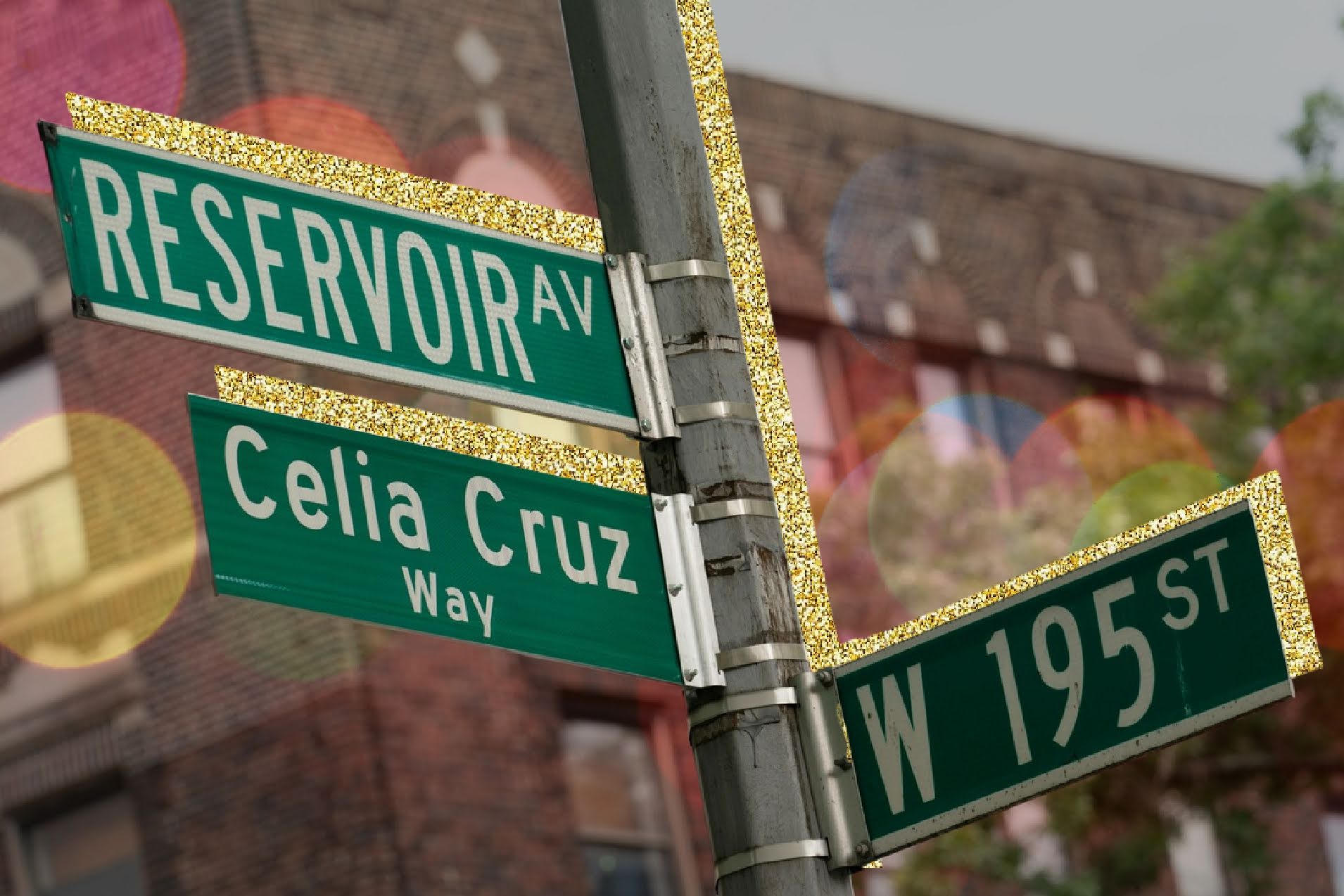 There is a great chance that when you hear the word "Azúcar" you associate it with the voice of Celia Cruz. Though the Queen of Salsa has left our physical, she's left behind an indelible mark on Latinos and Hispanics, with her voice, musical vision, and of course her guanguancó.
Celia Cruz was an Afro-Cuban artist born in Havana, Cuba in 1925. In the early 50s, she joined the legendary orchestra "La Sonora Matancera," where she exported her talent to the world.
After the Cuban revolution in 1959, she left her beloved Cuba and moved to the United States. It was there that she continued to make history with her music. She recorded several albums with the great Tito Puente, and together they awakened the interest of the Anglo and European public in salsa music. She also collaborated with other musical giants. This phenomenon came to be known as "the Salsa of the 70s".
Cruz was significantly acclaimed on stages in New York, Miami, Mexico, and Venezuela.
The singer died at her home in Fort Lee, New Jersey, on July 16, 2003. She was 77 years old. The cause was complications after an operation for a brain tumor. While she graced us with her sultry voice, she won many awards and honors during her career. Even after her death, she received a Post-Mortem Grammy, the Grammy Lifetime Achievement Award (2016).  
Read more: The Gonzalez House in Santa Barbara Marks California's Mexican Period
Remembering the Queen of Salsa
Recently, a street in the Bronx bears her name, Celia Cruz Way; it is located at the corner of Reservoir Avenue and West 195th Street in the Kingsbridge section. Though it is important to note that there is more than one street named after the Queen of Salsa.

The co-naming ceremony was held in June 2021. There were admirers of the singer and her former representative and now president of the Celia Cruz Foundation, Omar Pardillo. The Councilman Fernando Cabrera, of the 14th District in The Bronx, made the tribute to the Queen of Salsa possible. 
The ceremony ended with a group of students from The Celia Cruz Bronx High School of Music offering a tribute concert on campus. The campus is located near the street.
Things You Should Know Before You Visit 
A part of Fordham Road is also named after Celia Cruz

The Celia Cruz Bronx High School of Music is located adjacent to the intersection

Her music was banned in Cuba

Celia Cruz recorded around 70 albums, and 23 were gold records
Location: Union City, NJ 07087
Experience it here.
Share This Story!