This Work Illustrates Antonio Berni's Avant-Garde Vision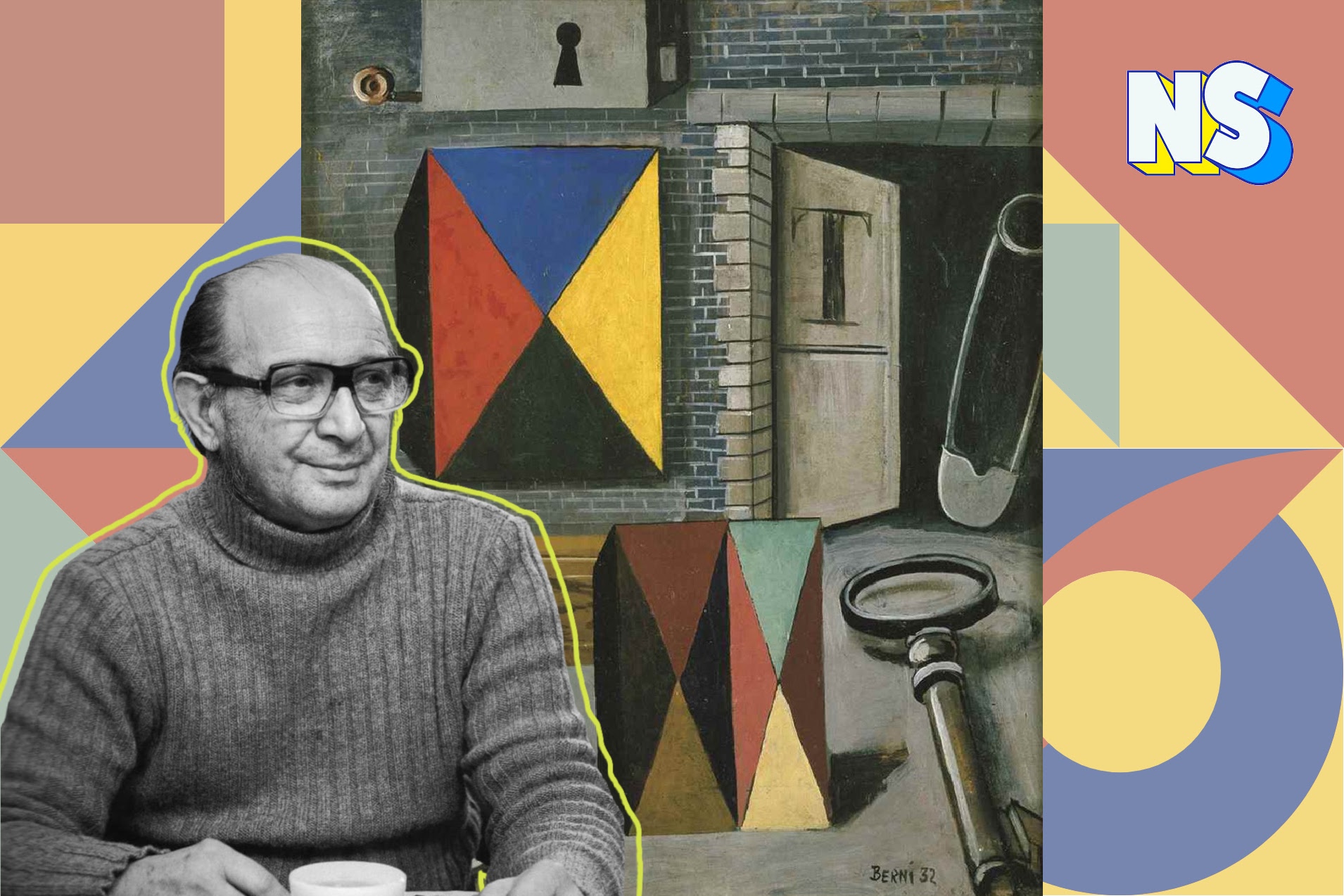 Image courtesy of Nuestro Stories.
Argentinian Antonio Berni was a painter, illustrator, engraver, a figurative artist whose art reflected one of the predominant movements of the time, the Nuevo Realismo, or New Realism, a critique of poverty and the ruling class. 
Antonio Berni is thought of as the artist of the cartoneros — or scavengers — of the poorest in society.
He is also one of Argentina's most representative artists and the highest-valued Argentinian artist in national and international art markets. 
"La Puerta Abierta," or "The Open Door," painted by Berni in 1932 — oil on cardboard — is one of his celebrated surrealist paintings.  
Antonio Berni and the birth of an artistic language
Born in Rosario, Argentina, in 1905, Antonio Berni was known as a socially committed artist. It came with his background. His father, Napoleón Berni, was a tailor who immigrated from Italy and died in World War 1; his mother, Margarita Picco, was an Argentinian and daughter of Italians. 
Figurative art sources its content from natural objects. It represents. New Realism was the  Argentine iteration of social realism, an art movement prominent in the United States (with worldwide permutations) between the two world wars. 
The movement was a reaction to the increasingly hard life of ordinary people and was influenced by the French social realist tradition and the British industrial revolution. 
In 1914, Antonio Berni worked as an apprentice at a stained glass company and later studied painting at a prestigious art center, where his teachers declared him a prodigy. In 1920 and 1923, his oil paintings and impressionist landscapes were exhibited and received high praise in national newspapers. 
In 1925, when Berni was still a teenager, he was awarded a scholarship by the Jockey Club of Rosario to study in Europe. Berni chose Spain because he wanted to learn with Joaquín Sorolla, Ignacio Zuloaga, and Julio Romero de Torres, among others. 
Antonio Berni then settled in Paris, where he was in the company of fellow Argentines like Horacio Butler and Aquiles Badi. He studied with André Lhote and Othon Friesz at Académie de la Grande Chaumière. 
'La Puerta Abierta'
"La Puerta Abierta" is a work that tends towards the surrealist and bears the influence of Giorgio De Chirico, the founder of the metaphysical art movement. One can see it in shapes and objects like safety pins and boxes. Antonio Berni is playing with the scale of the objects and the laws of logic. 
The work was painted when Berni was staying in Paris, studying with De Chirico and Rene Magritte, and their influence is more than evident in "La Puerta Abierta."
Antonio Berni explained his version of surrealism as "a new vision of art and the world, the current that represents an entire youth, their mood, and their internal situation after the end of the World War. A dynamic and truly representative movement."
It was, and is, a movement still relevant today; the art speaks to what is happening today. 
Share This Story!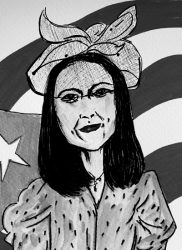 Susanne Ramirez de Arellano is a writer and cultural critic who used to be a journalist, television producer, and news director. She lives between San Juan and New York and is, at present, making her first attempt at writing a novel.