Celebrating the Legacy of Ildaura Murillo-Rohde: Champion for Latina Nurses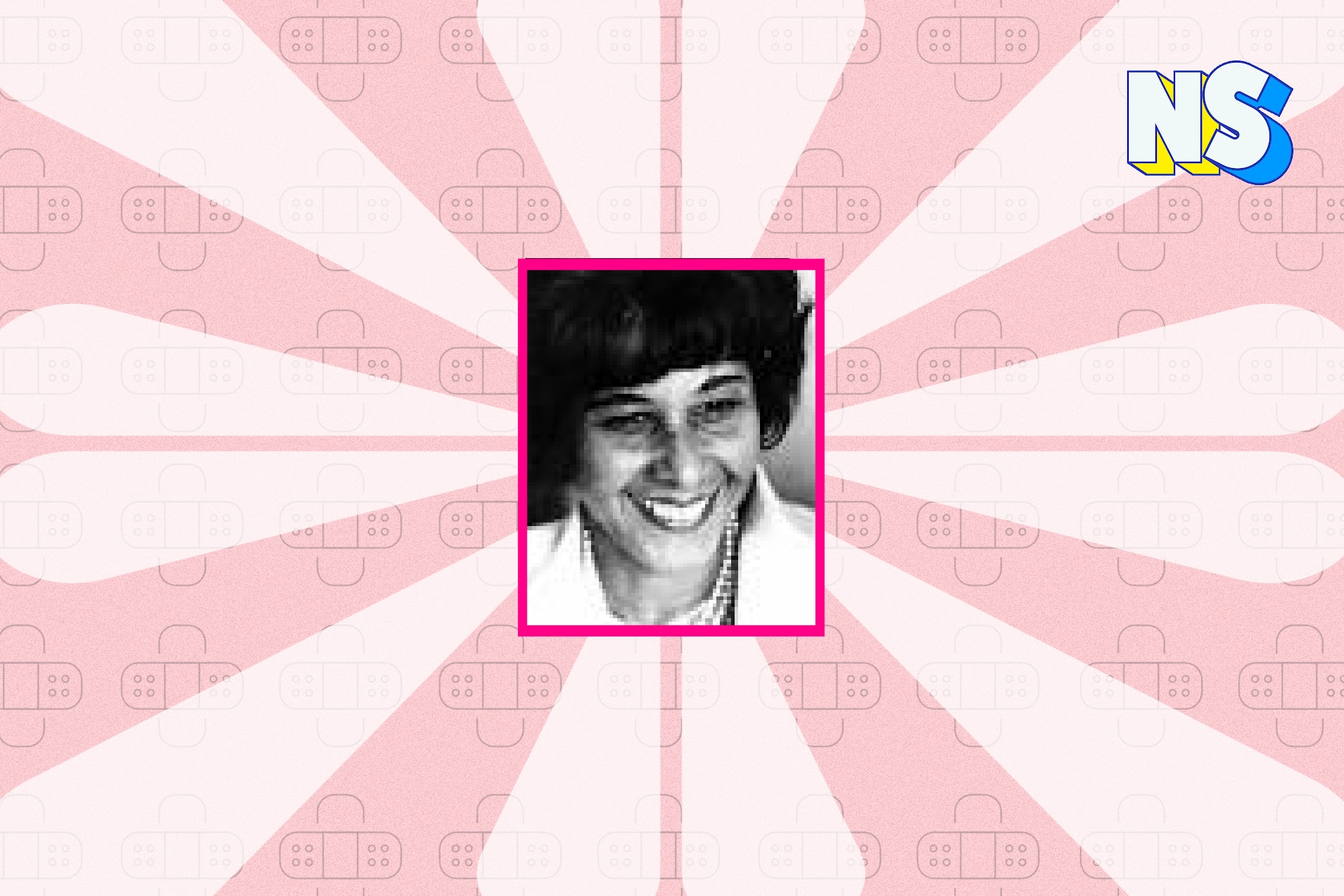 Photo by Lorin Granger/HLS Staff Photographer; illustration by Nuestro Stories.
If you've ever walked into a hospital, you'll probably believe that the nurses keep the place running. While the white-coated physicians usually get all the credit, it's really the nurses who bear the brunt of the work. Need some proof? Just look at the story of Ildaura Murillo-Rohde, a tenacious Latina who founded the National Association of Hispanic Nurses in 1975.
Born in 1920 in Panama, Murillo-Rohde came to the United States in 1945. She graduated from the Medical and Surgical Hospital School of Nursing three years later.
After graduating from Teachers College, Columbia University, with a psychiatric nursing education and supervision degree, Murillo-Rohde became the first Hispanic nurse to earn a doctorate from New York University (NYU).
The story of Murillo-Rohde: When vocation and cultural awareness meet
Being the first Latina nurse to earn a doctorate immediately transformed Murillo-Rohde into a trailblazer. As she saw high school counselors trying to steer Latino students into AD nursing programs, she realized that the ceiling was too low for Latinos who felt the calling.
"I began to realize that something had to be done about this," she said, as quoted by the "Minority Nurse Magazine." "I saw that I was the only Hispanic nurse who was going to Washington to work with the federal government, review research and education grants, etc. There was nobody else. I looked behind me and thought: 'Where are my people?'"
Murillo-Rohde then began to raise awareness of the fact that, among Latinos, there is a "culture within a culture."
This is why, in 1975, she founded the National Association of Hispanic Nurses (NAHN) and served as its first president.
"There was no money to do anything. For the first four years, I was the chief cook and bottle washer for NAHN. I promoted the association, I put out the newsletter, I did everything," she told "Minority Nurse Magazine."
Murillo-Rohde's work changed the profession forever
Throughout her career, Murillo-Rohde made sure that while she was the first Latina nurse to earn a doctorate, she would not be the last.
Her commitment was to increase the number of Latina nurses, reflected decades later when the COVID-19 pandemic demonstrated the true strength of Hispanic nurses in the United States.
Murillo-Rohde also sought to increase the number of policy experts advising legislators on Latino health issues. She also served as a consultant to the World Health Organization for the government of Guatemala and was appointed Permanent Representative to UNICEF by the International Federation of Business and Professional Women.
In 1994, she was named a Living Legend of the American Academy of Nursing.
Murillo-Rohde passed away in Panama on September 5, 2010, one day short of her 90th birthday.
Share This Story!