Nopalera Founder Sandra Velasquez Becomes the First Latina to Decline a 'Shark Tank' Offer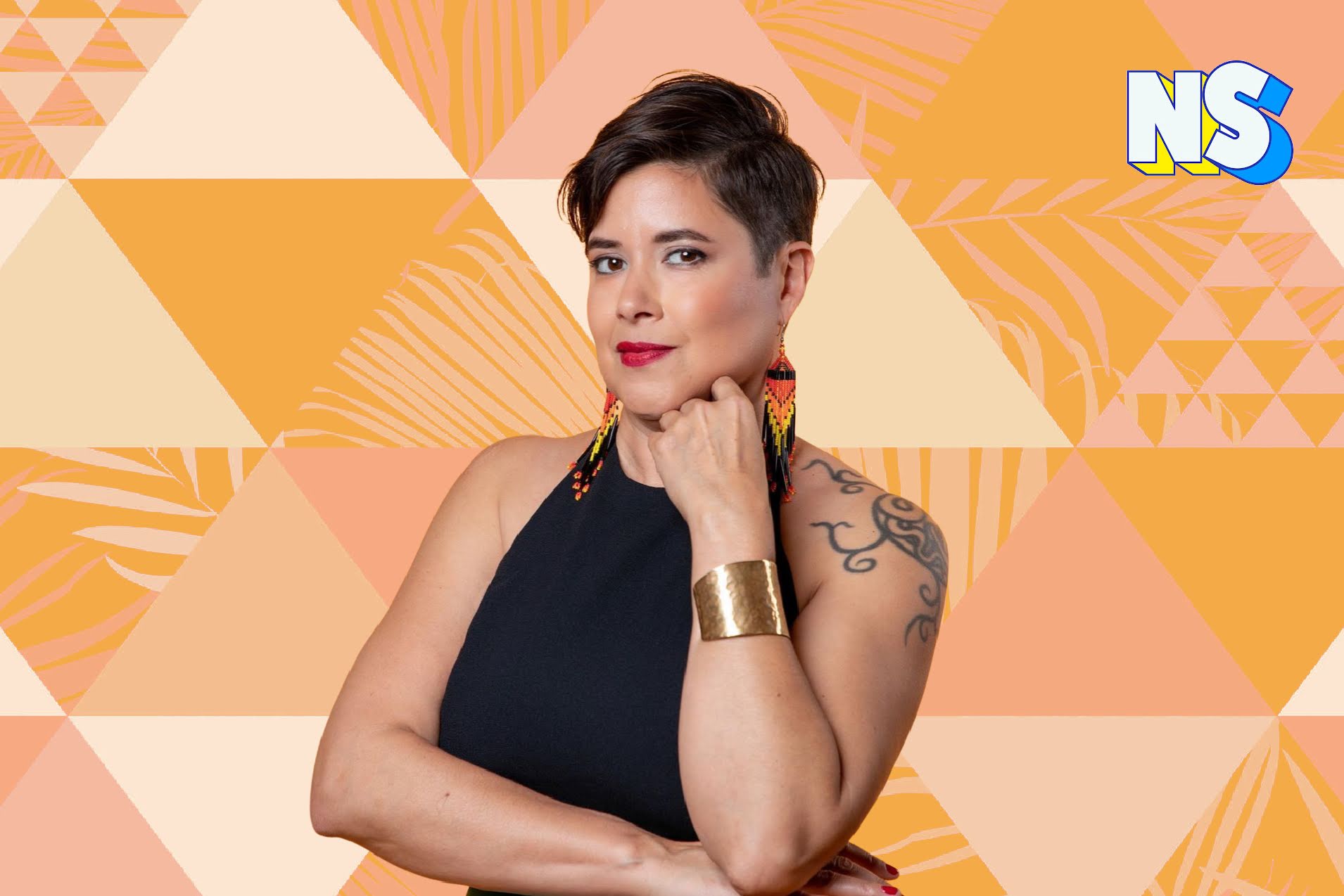 In the world of sustainable farming and entrepreneurial spirit, Sandra Velasquez shines as a Latina trailblazer, disrupting norms and empowering women along the way. As the founder of Nopalera, a thriving nopal-based products company, Velasquez has carved a niche for herself and her brand.
Though she's used to making headlines because of her grit and the inspiration she provides the Latino community, she recently made the news for becoming the first Latina to decline a "Shark Tank" offer. 
The Latina visionary recognized the true value and potential of her brand when she decided to walk away without an investment from the judges. 
"This is a brand that is about self-worth," Nopalera's CEO explained. "My ancestors are whispering in my ear and they say, 'Mija, no te desprecies.'"  
With unwavering confidence and a commitment to maintaining the authenticity of Nopalera, Velasquez has soared to remarkable success at the mere age of forty-four. Her inspiring journey exemplified the importance of self-belief and staying true to one's vision, even when faced with tempting opportunities.
How did Sandra Velasquez get to where she's at?
Velasquez's journey began when she recognized the untapped potential of the nopal cactus, a cherished ingredient in Mexican cuisine and traditional medicine. Inspired by her cultural roots and driven by a desire to create economic opportunities for women, she set out to revolutionize the nopal industry.
With determination and a deep understanding of the plant's nutritional and healing properties, Velasquez transformed Nopalera into a successful enterprise. From nopal-based foods and beverages to skincare products, Nopalera offers a diverse range of sustainable and high-quality goods.
Beyond the business realm, Velasquez is a staunch advocate for gender equality and women's empowerment. Through Nopalera, she not only creates job opportunities for women but also prioritizes fair wages and provides a supportive work environment. Her commitment to uplifting others and promoting sustainable practices sets her apart as a true leader.
She's overcome many challenges and continues to do so
Success didn't happen overnight though. Starting her business at the age of forty-four, she defied societal expectations and proved that it's never too late to pursue your passion and make a meaningful impact. Her story serves as an inspiration to aspiring entrepreneurs, reminding them that age and gender should never limit their potential.
As Nopalera continues to flourish under Velasquez's leadership, she remains committed to fostering positive change and reshaping the perception of the nopal industry. By embracing sustainability, empowering women, and championing cultural heritage, she has become a role model for both aspiring entrepreneurs and advocates of social and environmental justice.
Share This Story!