Edward James Olmos: The Multi-Talented Latino Icon Leaving a Lasting Legacy Beyond the Entertainment Industry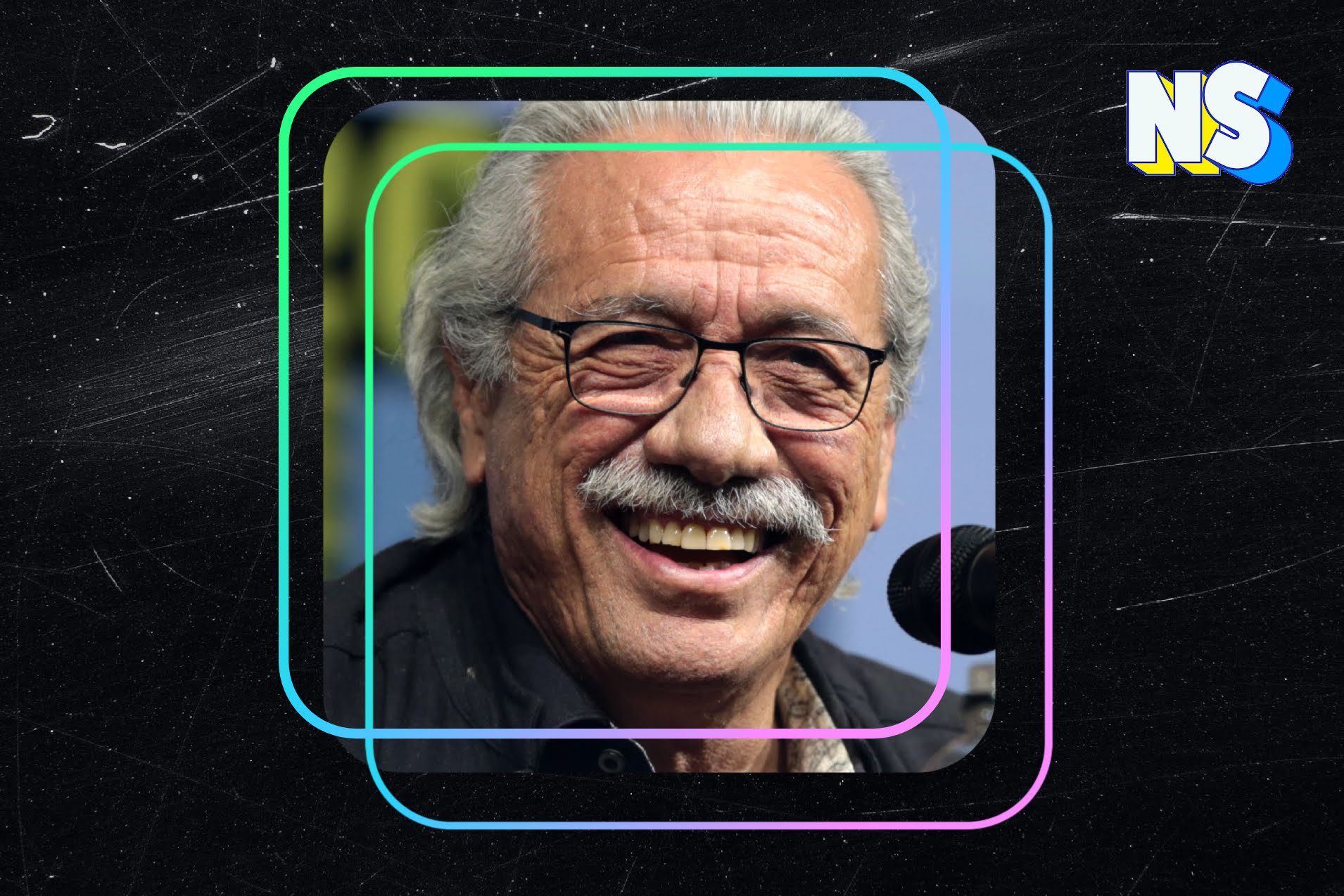 Illustration by Nuestro Stories.
Recently, Edward James Olmos revealed that he was battling throat cancer – and it has shaken the entertainment industry.

Considering he is one of the Latino pioneers in Hollywood, he is someone that has become as valuable as a treasure within our community's history. Though he's endured many challenges, he continues to advocate for more representation in TV and film. The 22nd edition of the Los Angeles Latino International Film Festival is currently taking place, which is an event founded by Mr. Olmos himself.
View this post on Instagram
Early Life and Rise to Stardom
Born in Los Angeles, California, Edward James Olmos grew up in an environment deeply rooted in Mexican culture. His passion for the arts led him to pursue a career in music and acting. Olmos' journey to stardom was not without its challenges, but his unwavering determination and talent propelled him forward.
Musical Prowess
While widely recognized for his acting prowess, Olmos is also a gifted musician. He has a deep appreciation for Latin music and has used his platform to promote its rich heritage. His musical contributions range from soulful ballads to rhythmic Latin beats, showcasing his versatility as an artist. Whether performing on stage or recording in the studio, Olmos' musical talent captivates audiences and leaves a lasting impression.
Acting Career
Olmos' acting career has been nothing short of extraordinary. With his magnetic presence and ability to embody diverse characters, he has portrayed a wide range of roles, captivating audiences worldwide. From his breakthrough performance as Lieutenant Martin "Marty" Castillo in the hit TV series "Miami Vice" to his critically acclaimed portrayal of teacher Jaime Escalante in the film "Stand and Deliver," Olmos' performances have earned him numerous accolades, including an Academy Award nomination. Yes, was also a protagonist in the "Selena" movie in 1997; he played her father, Abraham Quintanilla Jr.
Social Activism
Beyond his artistic endeavors, Edward James Olmos is an outspoken advocate for social justice and equality. He uses his platform to address pressing issues and shed light on important causes. Olmos' commitment to education and empowering the Latino community is evident in his involvement with organizations like AARP, where he champions initiatives that uplift and inspire.
Read more: Behind Juan Felipe Herrera's Life: The Nation's First Latino Poet Laureate
Legacy and Impact
Edward James Olmos' impact on the entertainment industry is immeasurable. His talent, activism, and dedication to his craft have paved the way for future generations of Latino artists.

By breaking barriers and defying stereotypes, Olmos has left an indelible mark on the industry, inspiring others to pursue their dreams without limitations
Share This Story!