Ras Tas Tas: Introducing the World to Salsa Choke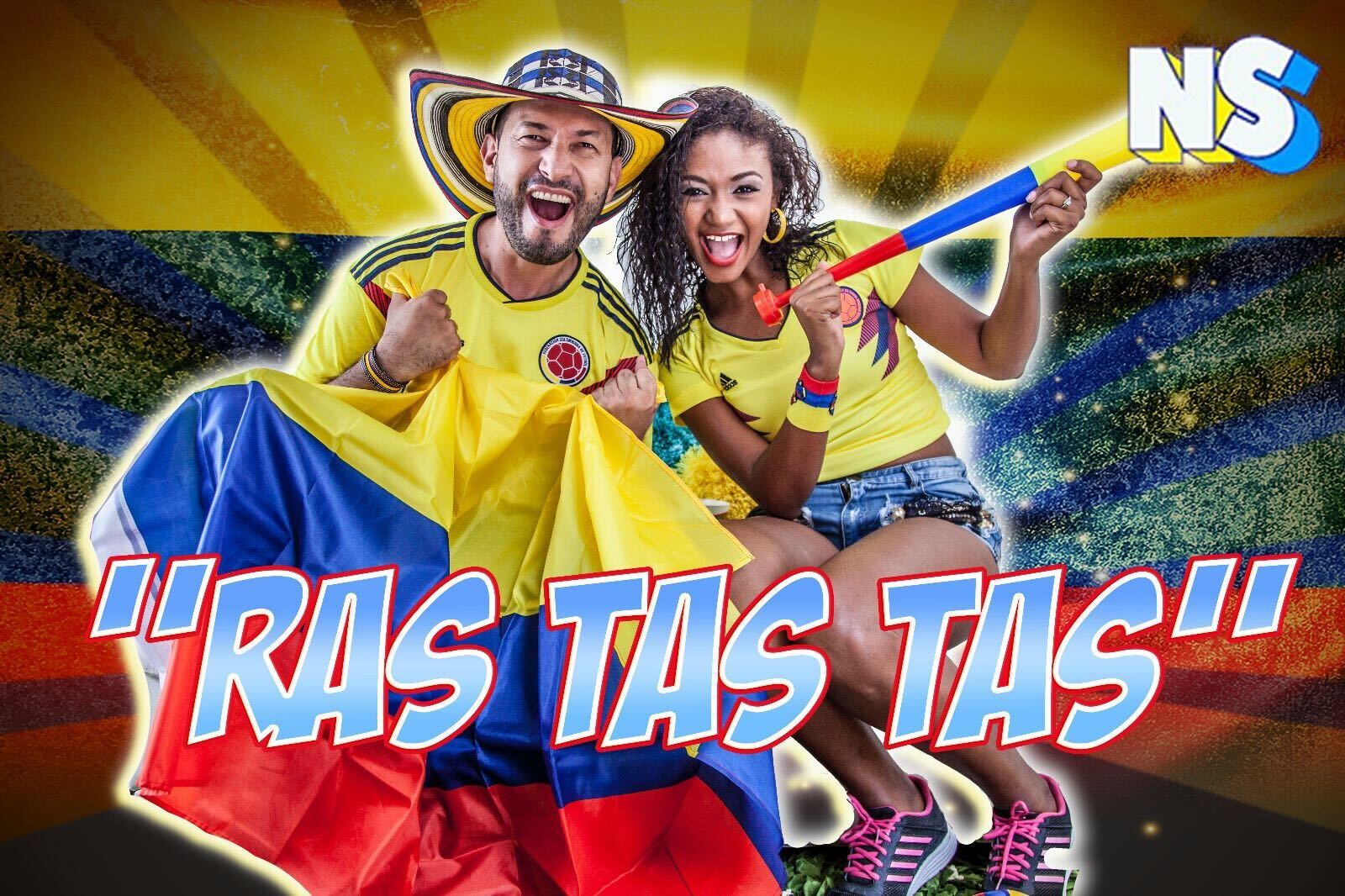 In the vibrant music scene of Colombia, few songs have the power to ignite a dance frenzy. One track that ignited crowds and was able to leave its mark in Colombia, and beyond, is "Ras Tas Tas." The song, which first popularized the "salsa choke" genre worldwide, prompted people to learn its unique dance moves during celebrations – including at the FIFA World Cup in 2014, in honor of the Colombian soccer team. Soccer players even danced on the field, proving that "Ras Tas Tas" was a song people just couldn't ignore. 
What is Salsa Choke?

Originating in Cali, Colombia, salsa choke is one of the most popular genres in the Colombian Pacific, which is characterized by its large population of Indigenous and Afro communities. The timbal, marimba, conga, guitar, trumpet, maracas, and drums are present in salsa choke songs. Beyond its unique sound, choke is danced differently. There are a few moves that make this genre stand out from regular, Colombian salsa, like El brincaíto, the Cobando, El champú, the Pateando el balón, and La Campana.
Soon after its debut, "Ras Tas Tas" emerged as a defining song within the salsa choke genre, a unique fusion of salsa, merengue, reggaeton, and Afro-Caribbean rhythms.
These dance moves were later popularized during the 2016 FIFA World Cup thanks to soccer players like Pablo Armero, James Rodríguez and Juan Guillermo Cuadrado, among others. By dancing "Ras Tas Tas" on the field, they introduced the world to what had been hidden away in the Colombian Pacific for years. 
The Birth of 'Ras Tas Tas'
"Ras Tas Tas" was written by one of the most known music groups of salsa choke, Cali Flow Latino – a group founded by brothers Andrés and Harrison Mesa Cortés.
Cali Flow Latino, also known as the "Kings of Salsa Choke," witnessed the embrace of their music worldwide and the rise of salsa choke. "People have given us the confidence to keep giving a lot of 'Ras Tas Tas,' a lot of singing, a lot of dancing, [and] a lot of culture," Andrés Cortés, Cali Flow Latino's vocalist, told Spain's official newspaper El País. 
The song not only showcased their talent but also celebrated the rich cultural heritage of Colombia, in particular, Afro-Colombian culture by presenting the world beats that were mostly only enjoyed by the Afro and Indigenous communities of the Pacific area of Colombia. 
As for Cali Flow Latino, their recent song "Paguan Paguan (La Patineta)" is  viral on TikTok. Users recreating the dance of this song have garnered over 39 million views, collectively. Thus, solidifying the ever-lasting impact of the fathers  of "Ras Tas Tas."
Share This Story!