Scarface Mania Begins! New Short Film Stars Tony Montana's Son and Hints at Much More
What would happen if Tony Montana had a son?
Luckily for fans of the classic 1983 crime drama "Scarface", that answer arrived today, 40 years later, with "MONTANA," a new short film by the Miami-based social media kings at Only in Dade.
Filmed on location in Miami, the 7-minute sequel, by OID Productions, stars actor and music artist Jeancarlos Canela as Anthony Hancock-Montana, the previously unknown, only son of drug lord Tony Montana (played by Al Pacino) and his drug-addicted trophy wife Elvira (played by Michelle Pfeiffer).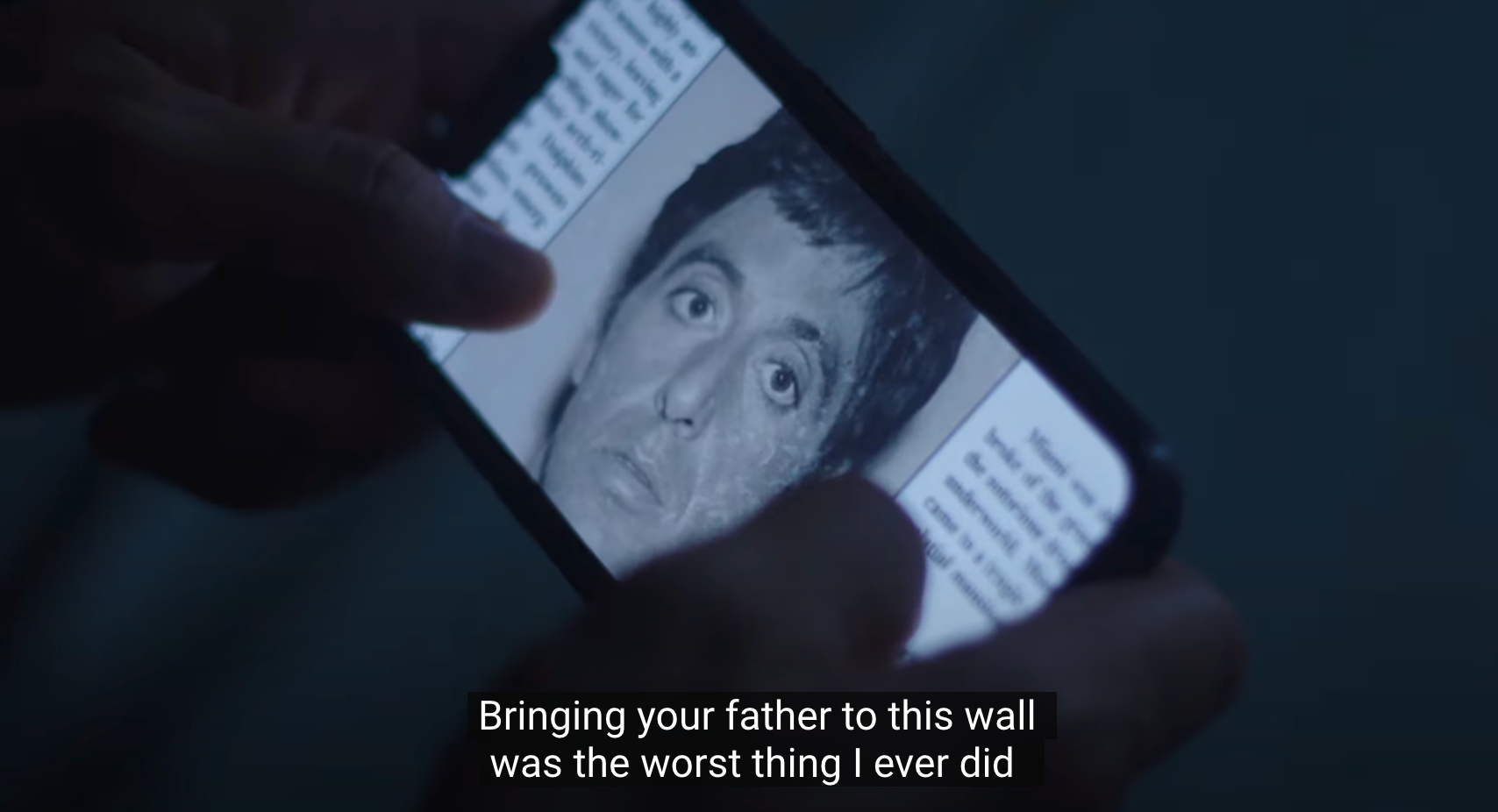 "I grew up watching this film," Canela tells us in an exclusive interview. "I wouldn't have come on board if it was a remake. You don't remake a classic like Scarface but the idea of telling this story from the perspective of the sons and daughters of those characters that became so iconic is brilliant."
In the first few moments of the movie, the fate of the members of the iconic Montana family is revealed. "The movie aims to depict the consequences of Miami's best-known couple's reckless lifestyle," said Canela. "It gives us the opportunity to dive into some generational trauma issues and see what patterns Tony Montana, Jr. can break from the past that he comes from and which ones will continue to carry on."
Related post: Freedom Tower Is One of Miami's Most Beloved and Famous Historic Sites
The story concludes (SPOILER ALERT!) with a surprise cameo by none other than the other half of Tony Montana himself, Manolo, by Steven Baeur. How did he make it back? Was he ever dead after all?
Fans are going bonkers, and judging by the thousands of views the film has amassed in a few short hours, they will demand to know. You can view it here:
"Sooo hotttttt !" One commenter writes, while another says: "That was fire!!!"